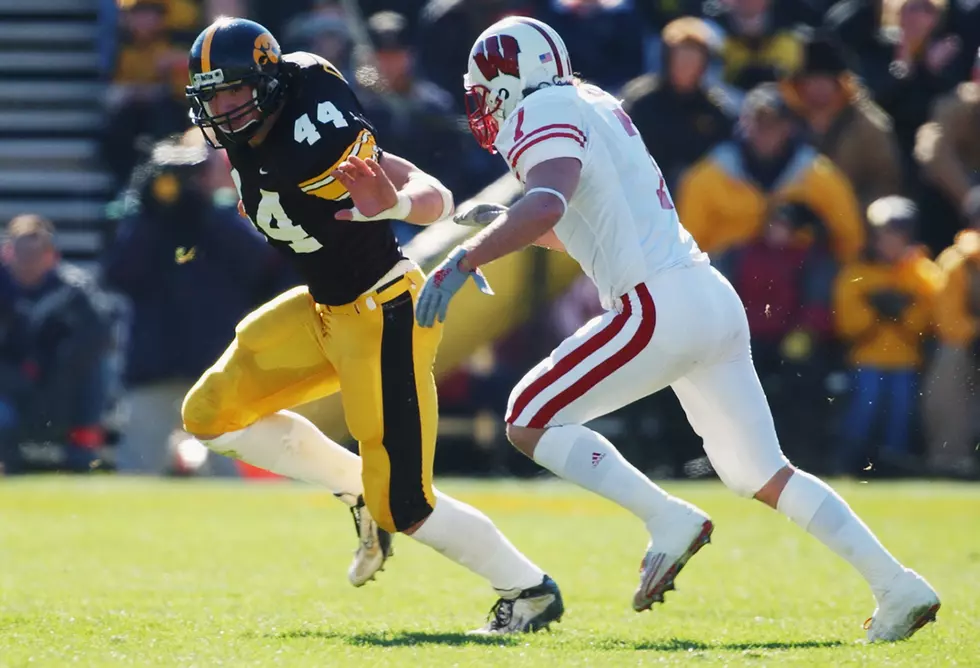 Players, Coaches from South Dakota, Iowa and Minnesota on 2023 College Football HOF Ballot
Getty Images
The 2023 College Football Hall of Fame Ballot has been released, and it includes many big names from the area.
There are currently just over 1,000 members in the College Football Hall of Fame, which includes both coaches and athletes from the FCS and Bowl subdivision.
In total, there are 12 coaches and players on this year's ballot from our area, which includes Iowa, North and South Dakota, Nebraska, and Minnesota.
Here are the 12 nominees that have ties to our region.
Carl Boyd - Runningback - University of Northern Iowa
Clyde 'Buck' Starbeck - Coach - University of Northern Iowa
Robert Gallery - Offensive Tackle - University of Iowa
Dallas Clark - Tight End - University of Iowa
Frank Solich - Coach - University of Nebraska, University of Ohio
Mike Wiggins - Punter - Iowa Wesleyan
Jeff Loots - Quarterback - Southwest Minnesota State
Ross Fortier - Coach - Minnesota Moorhead
James Malosky - Coach - Minnesota Duluth
Al Dorenkamp - Linebacker - Central (IA)
Duane Fritz - Punter - Chadron State (NE)
Larry Korver - Coach - Northwestern (IA)
For full bios on each nominee on this year's ballot, visit the official release here.
Additionally, check out the current members by visiting the official Wikipedia page.
Source: National Football Foundation and Wikipedia
Know Your South Dakota College and University Mascots
The college football experience is an ultimate high for football fans and it takes several other teams to make that happen week after week during the season.
Just think about what goes into gameday? First and foremost, the players and coaching staff who put in hours and hours of practice and training to play in front of their fans. Then there's field prep, game officials, live broadcasts, concessions, and on-the-field entertainment. Yep, entertainment.
Second to the game, who do you watch? The cheerleaders? The band at halftime? What about the mascot? That's a job not many people can do.
I asked Sioux Falls native and former Cagey mascot for the Sioux Falls Canaries and Little Red & Herbie for the Nebraska Huskers Nate Welch about being a mascot:
What does it take to be a mascot?
"Losing a bet or filling an opportunity!" Welch says, "An internal energized desire to love life. After meeting great performers who are introverts out of costume, they become the center of attention when they take the stage. And also feeding off the performance of others."
Why does the mascot never talk?
"Know your role and shut your mouth. You are there to entertain. Tell the story with your actions and not your voice."
Advice to someone putting on that costume for the first time?
"Remember you are now in a costume. Have fun. Otherwise, you're just a dork in tights. If the fur ain't flying you ain't trying."
So, can you name the mascots at our South Dakota Colleges and Universities? Check out the gallery below:
More From KYBB-FM / B102.7