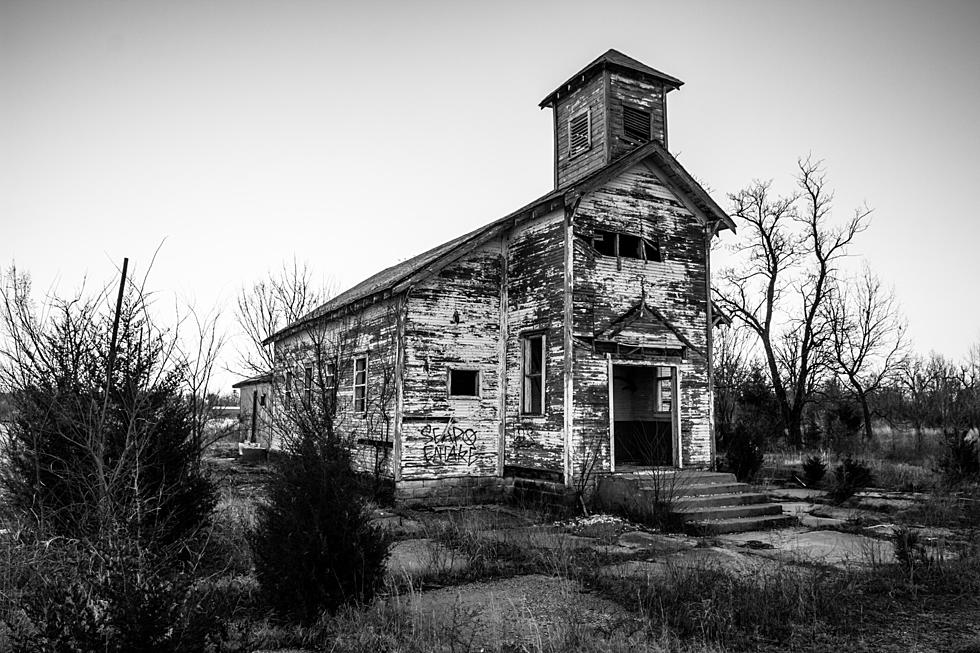 South Dakota Has an Abundance of Ghost Towns
Paul Knightly/GettyStock/Thinkstock
When you think of ghosts this time of year, you conjure up images of apparitions in white sheets going bump in the night.
That is if you believe in that kind of stuff.
But there is no denying that when it comes to ghost towns, South Dakota has more than their fair share compared to the rest of the country.
The website HireAHelper's has just completed a study of small towns in America with populations of ten people or less, according to the U.S. Census Bureau.
They identified 39 total from coast-to-coast and would you believe that nearly 20 percent of the ghost towns in the country are in the Mount Rushmore State?
Here are the seven South Dakota places that made the list (2020 population figures):
Hillsview (Population: 2) - This McPherson County town on the South Dakota-North Dakota border was named for its lofty elevation (1,800 feet). Since the 2020 census, the town is now down to a population of zero and is scheduled to be unincorporated.
Lowry (Population: 3) - This began as a railroad town in Walworth County in 1907.  Its population peaked in the 1940 census (90 people).
Verdon (Population: 5) - Dating back to 1886, this Brown County railroad town is named after a city in France and was home to as many as 136 people in 1910.
Butler (Population: 6) - This town in Day County started in 1905 with 162 people and grew to 184 people by 1930. The population held steady at 17 for 30 years before dropping to single digits in 2020.
Albee (Population: 6) - This Grant County town on the South Dakota-Minnesota border pre-dates the state by a year (1888). It has seen some wild population fluctuations over the years, going from 131 people in 1910 to just 26 people in 1970. But between 2000-2010, the population skyrocketed by 60 percent - from 10 to 16.
Artas (Population: 8) - This Campbell County railroad town sits on the South Dakota-North Dakota border and was home to as many as 87 people in 1960.
White Rock (Population: 8) - Located in the far northeastern corner of South Dakota, bordering Minnesota and North Dakota, this Roberts County town topped out at 368 people in 1910.
One Iowa location made the ghost town list for having one of the most rapid population declines in America.
In Mills County, Pacific Junction was founded as a railroad town in 1871 with 123 people. In the next ten-plus years, the population exploded by more than 500 percent, topping out 744 people in 1890.
Even as recently as 2010, there were still 471 people living there but by 2020 the population dropped by nearly 80 percent to just 96 people. That is the fifth-largest decline in population percentage in America since 2010.
10 Smallest Towns in South Dakota
South Dakota is loaded with small towns in every corner of the state. But where are the smallest towns in the
Mount Rushmore
state? According to the latest census data, here are the ten smallest towns in all of South Dakota.
LOOK: 25 reportedly haunted places across America
Stacker
has assembled 25 haunted places across America—from hotels and theaters to murder scenes and cemeteries—based on reported ghost sightings and haunted histories.
Gallery Credit: Stacker
BOO: These are the scariest haunted roads in America
Brace yourself for the next turn.
Way.com
breaks down the most haunted roadways in America.
Gallery Credit: Stacker
More From KYBB-FM / B102.7