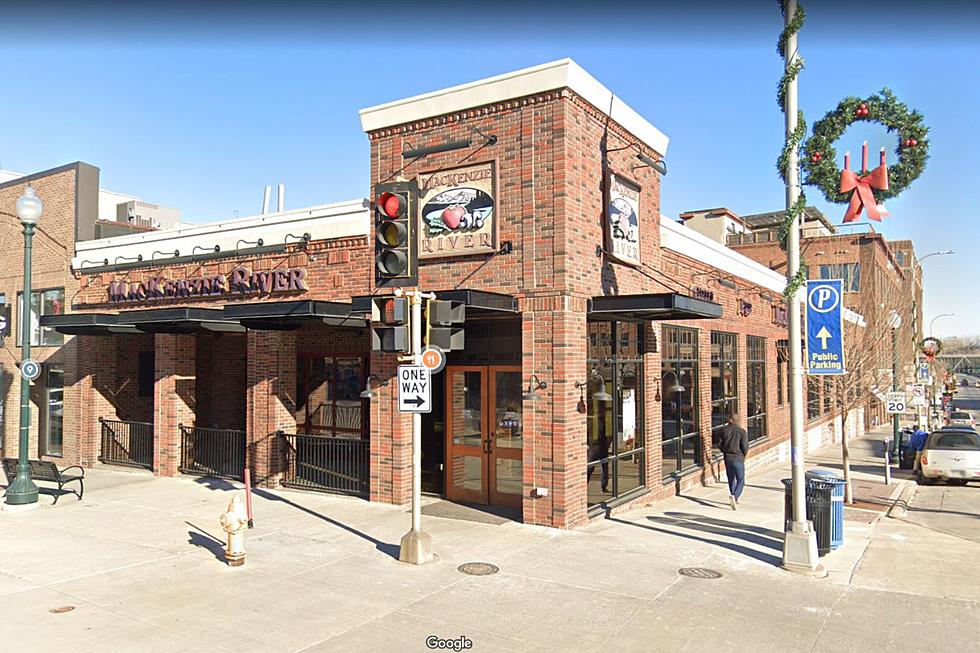 Downtown Sioux Falls Restaurant Closing for a Month
Google Maps Streetview
You'll have one less choice to satisfy your hunger in downtown Sioux Falls for the next few weeks.
Beginning Sunday (February 19), MacKenzie River Pizza, Grill & Pub on South Main Avenue will be closing its doors for renovations.
It is scheduled to re-open Monday, March 20.
The announcement came on the restaurant's Facebook page:
The Sioux Falls location is one of 27 MacKenzie River restaurants in eight states.
13 of their locations are in Montana.
Food Network Shows That Have Been To South Dakota
Living here in the upper midwest we are don't end up on national TV shows very often. That's probably a good thing in the long run.
But it is pretty cool when something from South Dakota is on TV. Three shows from the
Food Network
family of shows have showcased South Dakota restaurants.
A few years ago the Travel Channel Show
Food Paradise
visited Deadwood.
If you remember the 'golden age' of Foot Network, back when Rachel Ray was the queen of the channel, she took her show
$40 a Day
to Rapid City in 2005.
Flashback 1992: Inside Sioux Falls Old Washington High School
The modern marvel that is
YouTube
never ceases to amaze me. Sure, there's plenty of garbage there, but you can also find some gems.
Before it was the Pavilion, the corner of Main Avenue and 11th Street in Sioux Falls was home to many of the city's schools for most of the 20th century.
Built on the site of the former Central School, WHS's first class of 328 students started in 1908. It was the only high school in Sioux Falls until Lincoln High was completed in 1965.
The class of 1992 was the last class of Sioux Falls to graduate from the old Washington High. That fall the new
WHS
, constructed on N. Sycamore Ave on the east side of the city, took over the name and educational mission.
Check out the shots below for a flashback to 1992.
See How East 10th Street in Sioux Falls Has Changed
It's really interesting using Google Streetview to compare the changes from the earliest pictures to the latest.
For Sioux Falls, the earliest views are from 2008 and the latest from early 2022.
Some of the looks aren't the clearest, but it still gives a real good look at how dynamic the east side of Sioux Falls is.
More From KYBB-FM / B102.7