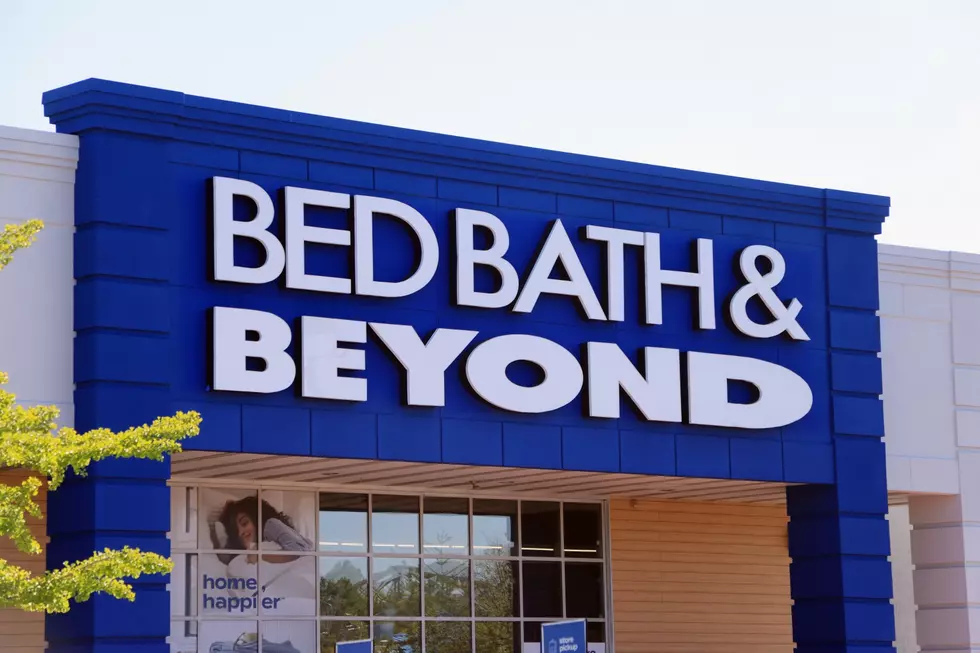 Bed Bath & Beyond to Close Additional Iowa, Minnesota Stores
Getty Images
Iowa and Minnesota, already scheduled to see three Bed Bath & Beyond locations close in 2023, got more bad news from the reeling retail giant this week.
Business Insider is reporting that Bed Bath & Beyond is adding another 141 stores to its existing list of store closings, pushing the total to nearly 300 stores across the nation.
The new list of closing stores includes additional locations in Iowa and Minnesota.
In Iowa, the Bed Bath & Beyond in Coralville (2515 Corridor Way) now joins locations in Waterloo (1522 Flammang Drive) and Dubuque (2475 N.W. Arterial) on the closing list.
In Minnesota, the Bloomington (7961 Southtown Center) location has been added alongside the St. Cloud store (3959 Second St. South) to be shut down.
South Dakota's two Bed Bath & Beyond locations - at Empire East in Sioux Falls and Eglin Street in Rapid City - are both remaining open for now.
Bed Bath & Beyond has not revealed when the impacted stores would close, but the retailer did begin laying off employees last month (January 10) in an attempt to cut costs as it considers filing for bankruptcy.
According to Statista, in 2020, there were Bed Bath & Beyond 1,500 locations in North America. That number dropped to 1,020 in 2021 and currently stands at 953.
In 2022, the store had 953 locations,  – that's down from 1,500 stores in 2020, and 1,020 in 2021.
Sales are down 26% from 2021 and the company has lost $168 million during that time.
Bed Bath & Beyond's stock has also taken a beating, dropping 83 percent since the beginning of 2022.
50 Famous Brands That No Longer Exist
Beware of These 50 Jobs That Might Vanish in the Next 50 Years
More From KYBB-FM / B102.7