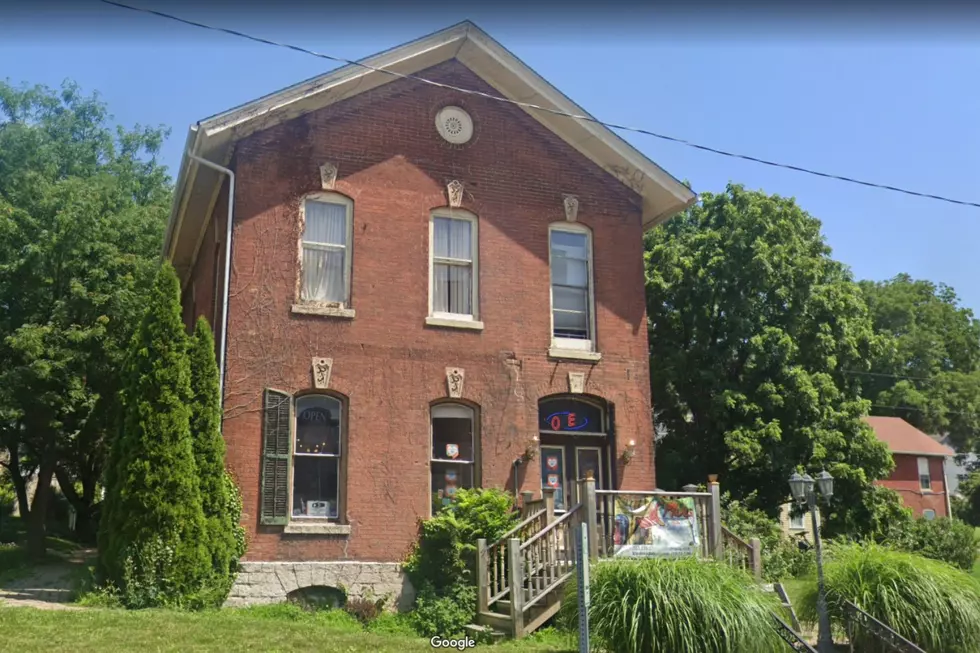 This Iowa Restaurant Is One of the Top Places to Eat in America
Google Maps Street View
It may not look like much from the outside, but inside this rather ordinary-looking building in Iowa is one of the best eating experiences in America.
Yelp is out with their Top 100 US Restaurants for 2023 and the 36th highest-rated establishment in the nation is housed in a Davenport structure that dates back to 1865.
Since opening in 2009 in Davenport's Gold Coast/Hamburg historic district, Cafe D'Marie has been serving up an 'eclectic mix of unique American dishes with the added European flair'.
Yelp highlights several of the cafe's signature dishes like:
Quiche du jour (Artichoke, Goat Cheese, or Spinach)
Paninis (17 varities)
Soups (Cream of Asparagus, Cream of Mushroom)
Espresso drinks (Honey Bee Latte, Cherry Cheesecake, Mocha Mexicana)
Homemade baked goods (Cakes, Cookies, and Bread Pudding)
As for the best eating experiences in America, the Western United States is the place to be with eight of the top ten establishments located in either California, Hawaii, or Arizona.
TOP U.S. RESTAURANTS 2023 (Yelp)
Broken Mouth | Lee's Homestyle - Los Angeles, California
Kaaloa's Super Js Authentic Hawaiian - Captain Cook, Hawaii
Archibalds Village Bakery - Fort Lauderdale, Florida
Beyer Deli - San Diego, California
Adela's Country Eatery - Kaneohe, Oahu, Hawaii
Sunbliss Cafe, Anaheim - California
The Nook Cajun Cafe, Norco - California
Tumerico - Tucson, Arizona
Selam Ethiopian and Eritrean Cuisine - Orlando, Florida
Sababa Falafel Shop, Garden Grove - California
Top Things Most Iowans Were Afraid Of When They Were Kids
If you were a kid in Iowa chances are you were afraid of many of the scary things on this list. Now be honest!
The Sunken Iowa Steamboat
Have You Ever Explored the 'War Eagle Monument' on the South Dakota/Iowa Border?
Originally being from the Sioux City area, I grew up knowing about the War Eagle Monument perched on a bluff along I-29. There was at least one field trip for every kid in the area to the monument.
However, speaking with folks from
Sioux Falls
, they didn't seem to know what I was talking about. All they know about I-29 in Sioux City was that it was usually under construction.
When crossing into Iowa from South Dakota on I-29, look up!
More From KYBB-FM / B102.7