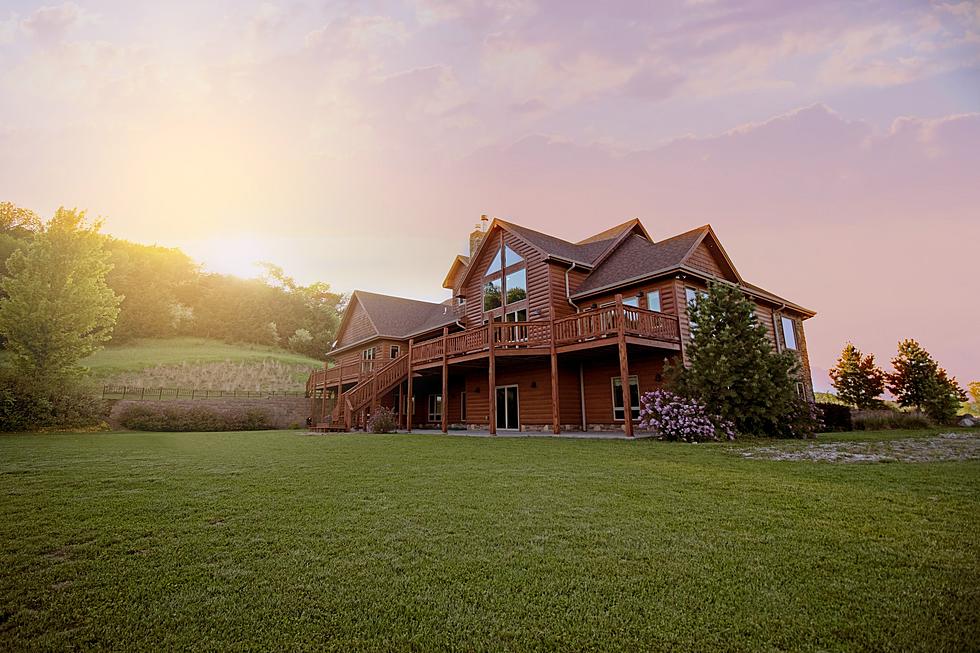 These Are the South Dakota, Iowa, Minnesota Cities with the Most Expensive Average Home Prices
Bailey Anselme via Unsplash
It's been the dream of many an American for centuries - to have a place of your own.
But that dream of home ownership has proven to be an elusive one as the average price of a home continues to skyrocket across the country.
Even in the Tri-State (South Dakota, Iowa, Minnesota) area, where home prices have tended to be a bit more on the moderate side for years, there are more and more places where you'd need a sizeable amount of cash to establish roots.
Stacker, using data from the real estate site Zillow, recently identified which local cities were home to the most expensive average home prices.
In South Dakota, owning a picturesque spot in the Black Hills will cost you the most.
The unincorporated community of Colonial Pine Hills (population 1,903), has the state's highest average home price - at just over $500,000 ($534,110). That is a 54 percent increase from just five years ago.
The rest of South Dakota's top five includes two cities where the average price of a home has doubled since 2018:
Keystone ($505,436/+98.1%)
Wentworth ($423,648/+100.4%)
Chancellor ($417,208)
Hill City ($414,252)
In Iowa, life on the lake is where it's at.
West Okoboji (population 308) has the highest typical home value at $648,700, which is up 50.8 percent in the last five years.
The rest of Iowa's top five most expensive housing markets:
Orleans ($539,858)
Wahpeton ($483,873)
Cumming ($475,315)
Shueyville ($421,914)
Minnesota is home to the most exclusive housing markets in the area.
Homes in Minnetonka Beach (population 539), in the heart of Lake Minnetonka, sell for an average of $1,743,650.
Three other housing markets in Minnesota top the $1 million mark for average home prices:
Woodland ($1,408,609)
Greenwood ($1,349,224)
Sunfish Lake ($1,055,830)
Orono ($942,187)
Here's What a Million Dollar South Dakota House Looks Like in 2022
The real estate market in
South Dakota
is crazy! It's a real seller's market out there, at least that's what I've overheard whenever I'm trying to get around a group of people gathered to gossip in the middle of the aisle at HyVee.
Anyways, prices for houses are up in the Sioux Empire, and it got us thinking, what does a million-dollar house in South Dakota look like? What does a cool mill get you in the 605?
$11 Million Minnesota Mansion For Sale Is Beyond Belief
Ya ever wondered what kind of home you could get in Minnesota for $11 Million? More than I could imagine. It's a lot!
Unbelievable $12 Million Iowa Home Has It's Own Irish Pub Inside
This $12 million dollar Iowa home is being called "one of the most unique, amazing properties to ever be offered and Light Years beyond ordinary". It's incredible!
More From KYBB-FM / B102.7