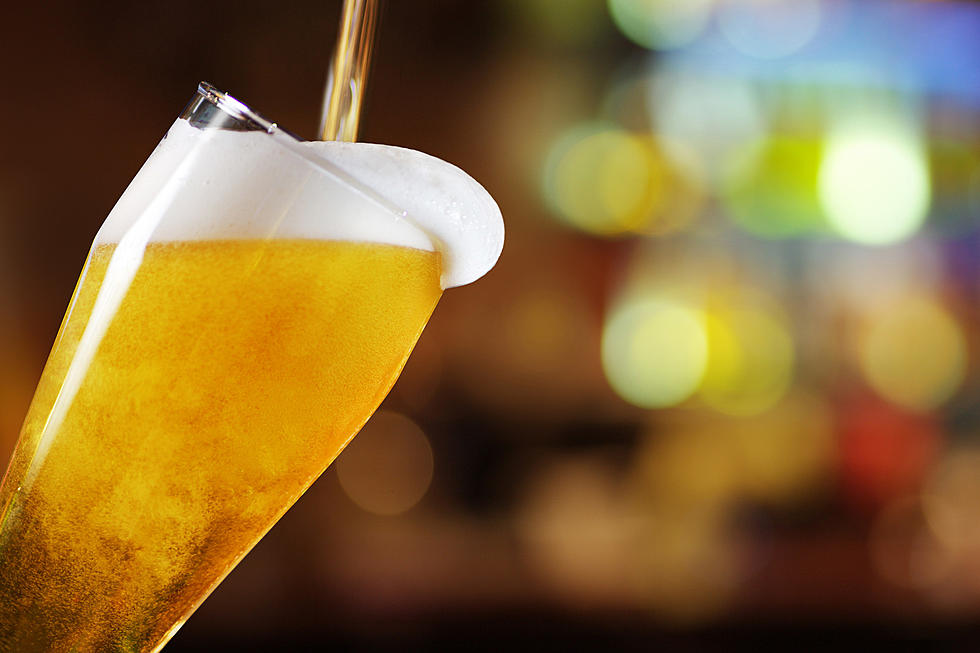 Minnesota Is Home to Three of the Oldest Beers in America
Thinkstock / Getty Images
Like a lot of other things in the history of the world, the United States is late to the party.
While other parts of the globe boast beginnings centuries ago, in America, we've been around as a nation for less than 250 years.
It's the same when it comes to beer.
Historians say beer-like beverages date back at least 9,000 years and what we now call beer was first brewed around 7,000 B.C.
As for beer in America, the first recorded brews pre-date the country by nearly 200 years (1587), with the first brewery appearing in 1632. However, the oldest continuously operating brewery here dates back only to the 1800s.
And according to a new 24/7 Tempo list, three of America's oldest beers are from Minnesota.
Schell's was first introduced in New Ulm in 1860, which makes it the 11th oldest in the U.S.
The brewery was founded when August Schell partnered with Jacob Bernhardt, a former expert in brewing. To this day, it is still owned by the Schell family.
Five years later in St. Paul, Hamm's launched when Theodore Hamm opened a brewery in the Twin Cities in 1865. It is the 12th oldest brewery in America.
The Hamm family gave up control of the company in 1968.
Hamm's is now owned by the Molson Coors Brewing Company.
Another 19 years passed before Schmidt opened a brewery in St. Paul in 1884, making it the 21st oldest in the country.
The beer got its beginnings when founder and brewmaster Jacob Schmidt purchased a large stake in the North Star Brewery. Schmidt is now owned by Pabst Brewing Company.
And while the North Star State's trio of breweries on the list is impressive, it doesn't hold a candle to neighboring Wisconsin.
The Badger State is home to eight of the 30 oldest - Leinenkugel's Original (1867), Heileman's Old Style (1902), Miller High Life (1903) - and half of the ten oldest brews in the country:
TEN OLDEST BEERS IN AMERICA
Yuengling Lord Chesterfield Ale - Pennsylvania: 1829
Schaefer - New York: 1842
Pabst Blue Ribbon - Wisconsin: 1844
Blatz - Wisconsin: 1846
Old Milwaukee - Wisconsin: 1849
Schlitz - Wisconsin: 1849
Stroh's - Michigan: 1850
McSorley's - New York: 1854
Weinhard's Private Reserve - Oregon: 1856
Point Special Lager - Wisconsin: 1857
LOOK: Best Beers From Every State
To find the best beer in each state and Washington D.C., Stacker
analyzed January 2020 data from BeerAdvocate
, a website that gathers user scores for beer in real-time. BeerAdvocate makes its determinations by compiling consumer ratings for all 50 states and Washington D.C. and applying a weighted rank to each. The weighted rank pulls the beer toward the list's average based on the number of ratings it has and aims to allow lesser-known beers to increase in rank. Only beers with at least 10 rankings to be considered; we took it a step further to only include beers with at least 100 user rankings in our gallery. Keep reading to find out what the best beer is in each of the 50 states and Washington D.C.
TASTY: 10 Incredible Minnesota Craft Beer IPA's You Need To Try
CHECK THIS OUT: 13 Crazy Facts You Might Not Know About Minnesota
More From KYBB-FM / B102.7