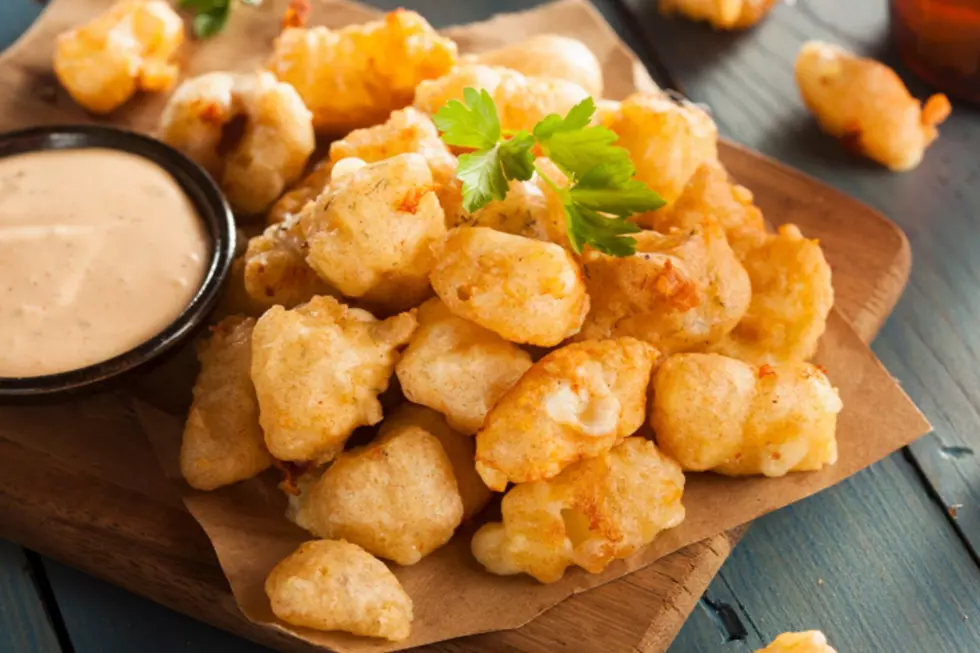 Get Paid to Travel and Eat Cheese Curds
TSM Media Center
I honestly have never met anyone who doesn't like cheese curds. Oh, I'm sure they're out there, but I'm not sure I could be friends with them. In any case, if you are a lover of all things cheese curd, this job would surely be a dream come true!
EatStreet, an online food retailer located in (where else?) Wisconsin, is offering someone the opportunity to earn $1,000 (at a rate of $12.50 per hour), over a two week period, to travel around the state of Wisconsin ferreting out the best cheese curds in the state.
All your travel expenses will be paid, as will the cost of every bowl, basket, or bag of cheesy nuggets you consume, on your curdled odyssey. But you must hurry, applications for the position of "Curd Nerd" must be in by October 2nd!
So if you have a big personality and a passion for dairy nuggets of melty, deliciousness, this could be, at best; the job opportunity of a lifetime, or a two-week vacation in cheese curd heaven.
---
More From KYBB-FM / B102.7