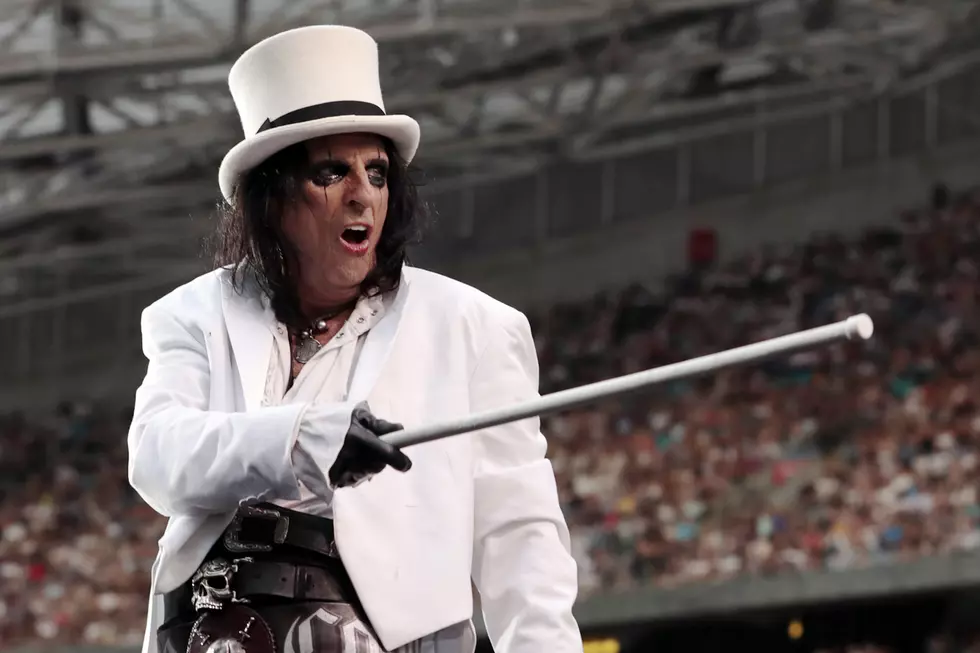 Alice Cooper Bringing 2023 Tour to Sioux City
Cole Bennetts, Getty Images
He may be turning 75 soon (February 4th), but Alice Cooper is showing no signs of slowing down.
The 20011 Rock and Roll Hall of Famer is launching his Too Close For Comfort Tour in April and there's a stop at Tyson Events Center in Sioux City on the schedule.
Alice and his band will take the stage Sunday, May 7th at 7:00 PM. Tickets are $45 to $125 (plus taxes and fees) and go on sale to the general public on January 27th at 10:00 AM.
The tour starts April 29th in Youngstown, Ohio and runs through August 18th in El Paso, Texas.
At age 16, Alice (Vincent Furnier) formed his first band, The Earwigs, at his Phoenix area high school. Over the next few years the name of the band changed to The Spiders and later Nazz.
The final name change came in 1968 when they began calling themselves the Alice Cooper Band, with Vincent adopting the persona of the band's namesake.
The band put out seven studio albums between 1969 and 1973, including a #1 album (Billion Dollar Babies - 1973) and a #2 album (School's Out - 1972).
In 1975, Alice transitioned to a solo act and has released 21 albums since, charting as high as #5 (Welcome to My Nightmare - 1975).
Along the way, Alice has sold more than 50 million albums, has a star on the Hollywood Walk of Fame (2003), and has been nominated for five Grammys (but has never won).
Jeff's Top 10 Classic Rock Concert Experiences
Jeff's Album Challenge (Part I)
Jeff's Album Challenge (Part II):
More From KYBB-FM / B102.7