2022 Population Changes for Iowa, Minnesota, South Dakota
Timon Studler via Unsplash
Nearly 23,000 new people will be ringing in 2023 in Iowa, Minnesota, and South Dakota compared to last year.
The U.S. Census Bureau is out with their 2022 Population Estimates comparing numbers from last July to population projections from July of this year, and the Mount Rushmore State is among the biggest movers.
South Dakota's population grew from 896,164 in July 2021 to 909,824 in July 2022 (+13,660 people), which is an increase of 1.5 percent. That's the fifth-highest jump in America.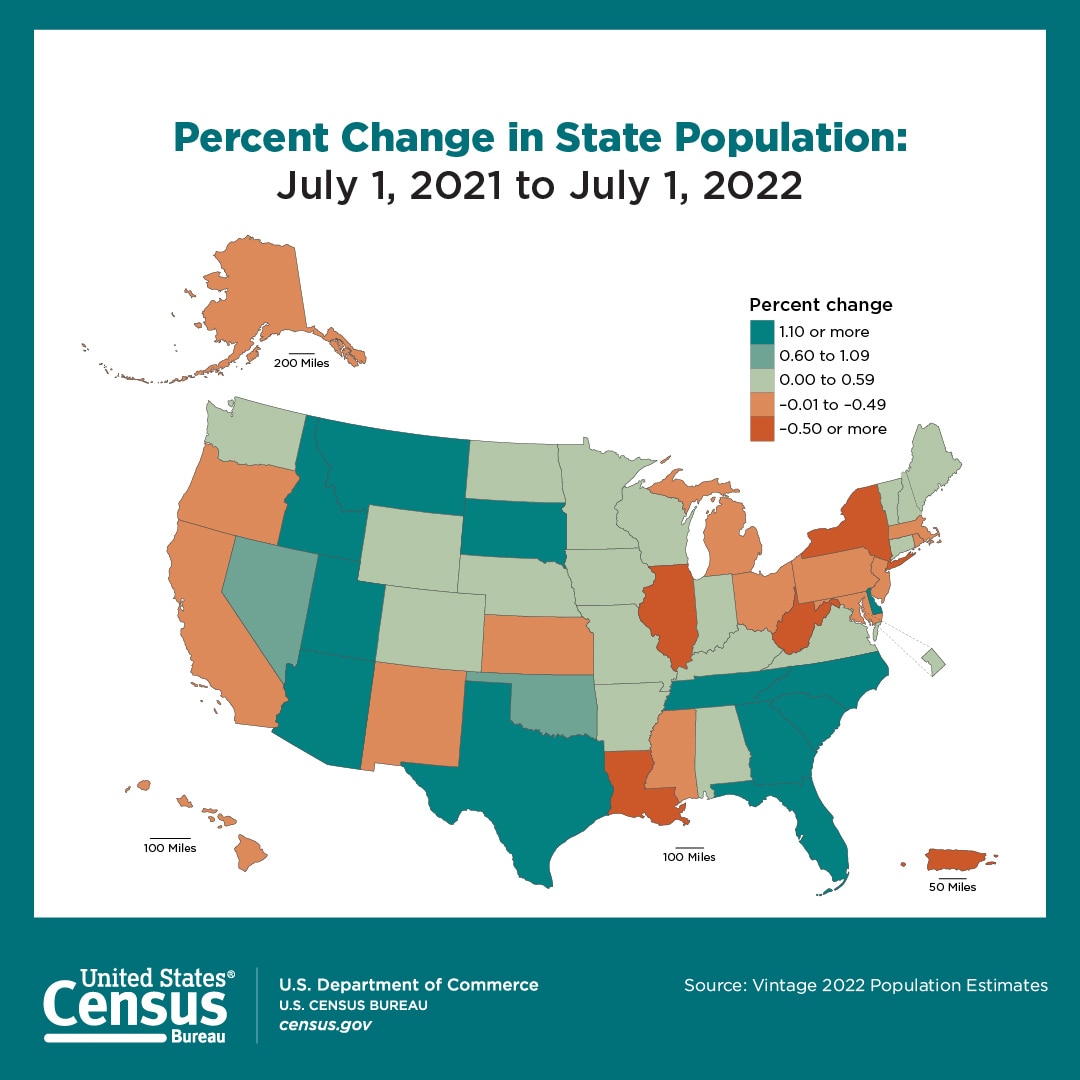 [Source: U.S. Census Bureau]
Florida: +1.9%
Idaho: +1.8%
South Carolina: +1.7%
Texas: +1.6%
South Dakota: +1.5%
Montana: +1.5%
Delaware: +1.4%
Arizona: +1.3%
North Carolina: +1.3%
Utah: +1.2%
South Dakota is one of only ten states to see increases of more than 1.1 percent.
Iowa and Minnesota were among 20 states to see population increases from 0.6 to 1.09 percent.
The North Star State saw its population go from 5,711,471 people in July 2021 to 5,717,184 this year (+5,713).
The Hawkeye State went from 3,197,689 in 2021 to 3,200,517 in 2022 (+2,818).
Despite all three states seeing an increase in population, the overall population of the 12-state Midwest region actually dropped by 48,910 people (-0.1%).
Overall, after a historically low rate of change between 2020 and 2021, the U.S. resident population increased by 0.4%, or 1,256,003, to 333,287,557 in 2022.
Texas saw the biggest overall increase, adding 470,708.
Florida was the fastest-growing state in 2022, with an annual population increase of 1.9%, resulting in a total resident population of 22,244,823.
Eighteen states experienced a population decline in 2022, with California (-343,230) and Illinois (-141,656) experiencing six-figure decreases.
10 Smallest Towns in South Dakota
South Dakota is loaded with small towns in every corner of the state. But where are the smallest towns in the
Mount Rushmore
state? According to the latest census data, here are the ten smallest towns in all of South Dakota.
Inside Minnesota's Largest Candy Store
I had been to Minnesota's Largest Candy Store once before, but they did some pretty cool things since the last time I was there. They added a bunch of superheroes, Star Wars stuff, and a candy band.
According to their
Facebook page
, Jim's Apple Farm is actually how the now huge candy store got its start. It is located in Jordan, MN and you can't miss it. It is a huge yellow building.
Even though candy is mentioned in the name, they have a little bit of everything. They have fresh baked pies and cookies and fudge. We walked in and it smelled amazing!
They also have the largest selection of sodas! Then there is chocolate and taffy and gummies and chips and puzzles and games. So much stuff!
They even have a Zoltar machine like in the movie, Big. I had to check that out. He told me the only helping hand is at the end of my arm. Gee, thanks Zoltar.
There were even crickets and worms! Not gummy worms, but actual worms.
They also have candy from all over the world!
The store is seasonal, however. November is their last month of operation for the season.
Standing Where South Dakota, Iowa, and Minnesota Meet
Wanna stand in three states at once? You can do just that at the Tri-State Iron Monument just outside the city of Valley Springs,
South Dakota
.
It's a simple monument, but it's neat to know so much history lies in the area. You just have to know where to look.
More From KYBB-FM / B102.7