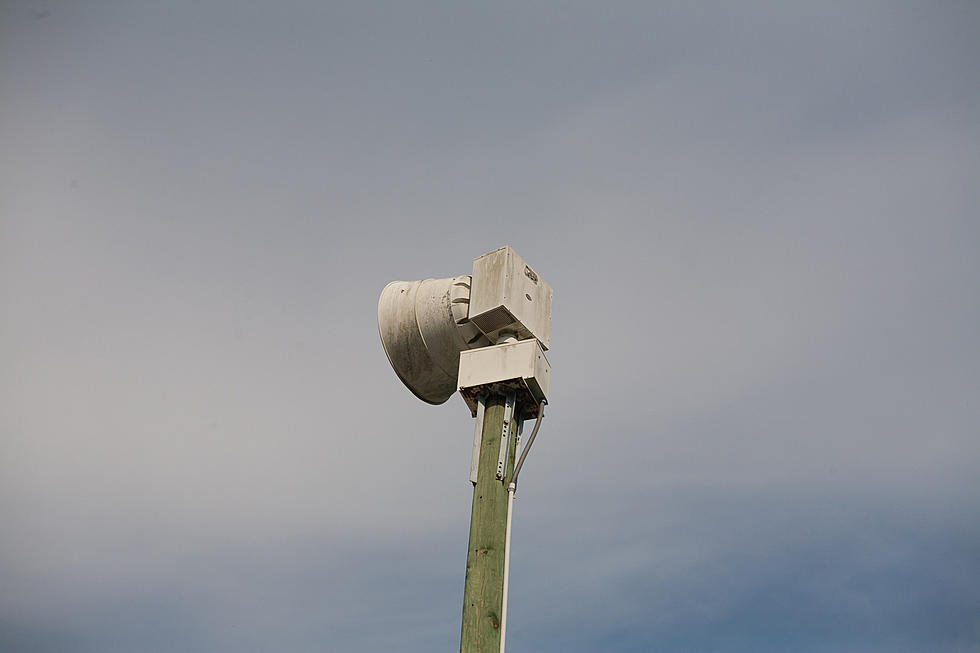 Why Was There No Monthly Outdoor Warning Siren Test in Sioux Falls?
CP Collins Photography via Getty Stock/ThinkStock
Did you notice something was missing in Sioux Falls today (July 7)?
It's the first Friday of the month and that usually means that, like clockwork, at 11:00 AM, the city activates and tests the monthly outdoor severe weather warning siren.
But not today.
The city decided to pull the plug on the test because of ongoing rain, storms, and cloud cover in the area.
It makes sense. The last thing you need when the weather is less than ideal is to confuse people by making them think the situation is more severe than it actually is.
Hope not hearing the siren didn't disrupt your routine too much.
The Ultimate Sioux Falls Visitor's Guide: A to Z
Sioux Falls
has lots to explore; fun stuff for the whole family, food of every kind, educational opportunities, and more! If you have out-of-town guests visiting, show them around our city. Eat at places they've never eaten. Take them to places they'd never go. Take some great photos to post on social media (
and don't forget the hashtag #HiFromSiouxFalls).
We've even listed some cool hotels where they can stay if you don't have the room.
It's a pretty awesome city and that's why we think you should come and visit. If you're coming on business or pleasure, we've put together a list of places to go and things to see. We know you want to explore the attractions the city is known for like Falls Park, the Arc of Dreams, and the Sculpture Walk, but there's a lot more to see and do than just the touristy (that's really a word) stuff. The best places to go are where the locals go and we have a not your average, ordinary visitor's guide.
Here's a list of over 100 things to do and places to go in Sioux Falls.
Click
HERE
for a list of all the places we mention and links to each one. Print it out or save it to your phone and use it as a reference when you're visiting. See you soon!
10 Reasons NOT To Move To Sioux Falls ;)
Sioux Falls
is a special place. There is really no place else in the world quite like it. It is a unique spot of shining joy on the edge of the plains. But, if someone is planning to move here, there are a few things to know...
Check Out This 1962 Listing of Sioux Falls Bars and Restaurants - Do You Remember Any?
Check out this collection of
Sioux Falls
bars and restaurants. We have Giovanni's Steak House, The Rainbow Bar, Harry's Hamburgers, Eagle Bar and Lounge, Pancake House, Nickel Plate, and more. Do you remember any of them? Or how long any lasted?
More From KYBB-FM / B102.7