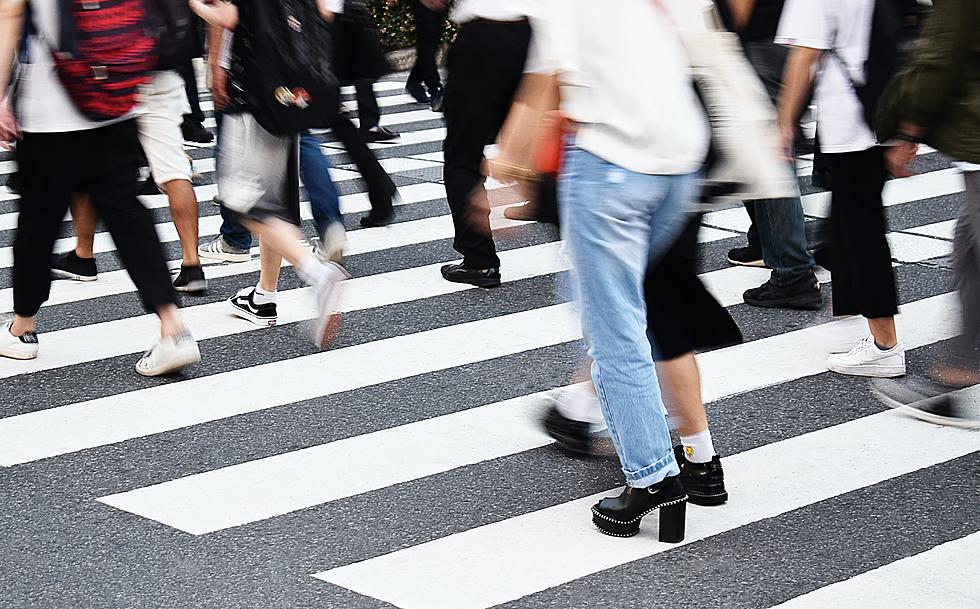 Where Do South Dakota, Iowa Minnesota Rank for Pedestrian Deaths?
Chris Barbalis via Unsplash
A lot has been written over the years about how unsafe our highways and byways can be across America. But there's another place where people are putting their lives at risk on a regular basis.
Crosswalks.
Recently, 24/7 Wall St examined data from the National Highway Traffic Safety Administration to identify the states where the most pedestrians are killed by vehicles.
In the Tri-State Area (South  Dakota, Minnesota, Iowa), two states are among the safest for pedestrians.
Minnesota and Iowa are in the top ten places with the least fatalities per 100,000 people (1 per), although both states saw slight increases in pedestrian deaths from 2020 to 2021.
Minnesota went from the fourth-fewest three years ago to seventh-best now with 57 deaths compared to 45. Iowa's rate was raised by two deaths, keeping them at seventh overall.
LEAST PEDESTRIAN FATALITIES PER 100,000 RESIDENTS
Nebraska (0.76)
New Hampshire (0.86)
Wisconsin (0.92)
Idaho (0.95)
Minnesota (1.00)
Iowa (1.00)
Rhode Island (1.00)
Massachusetts (1.02)
Vermont (1.02)
Utah (1.24)
South Dakota landed pretty close to the middle as the 30th most deadly state for pedestrians at 1.56 per 100,000 people.
The Mount Rushmore State had 14 pedestrian deaths in both 2020 and 2021.
MOST PEDESTRIAN FATALITIES PER 100,000 RESIDENTS
New Mexico (4.77)
Florida (4.13)
Louisiana (3.78)
South Carolina (3.70)
Arkansas (3.50)
Arizona (3.23)
Georgia (3.22)
Mississippi (3.32)
Delaware (2.89)
Nevada (2.80)
LOOK: Here are the states where you are most likely to hit an animal
Hitting an animal while driving is a frightening experience, and this list ranks all 50 states in order of the likelihood of such incidents happening, in addition to providing tips on how to avoid them.
QUIZ: Can you identify 50 famous companies by their logos?
How well do you know the logos of 50 of the world's most famous companies? Keep scrolling to see if you can guess which icon belongs to which brand.
LOOK: 20 American foods that raise eyebrows outside of the US
Stac



ker
compiled a list of 20 unusual and uniquely American foods that might raise eyebrows outside the U.S.
More From KYBB-FM / B102.7