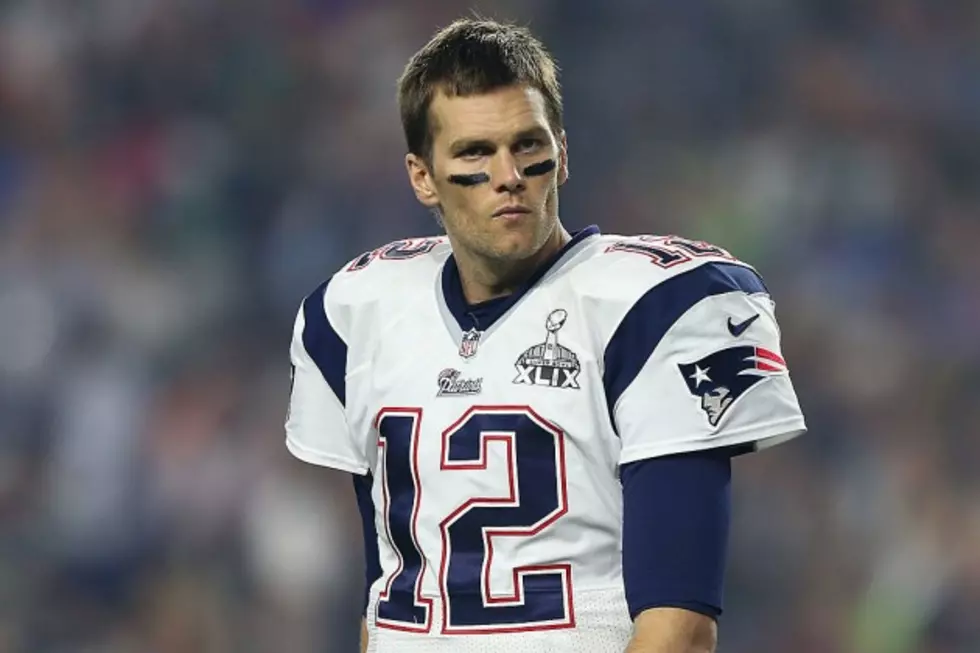 Top Fantasy Football Team Names for 2015
Getty Images
The NFL season is a few weeks away and that means it's time for fantasy football, too. 
The last two years, I've wrote about names for your team. In 2013, some names were Show me your TDs, Brady Bunch or Blurred Tynes. In 2014, I mentioned Get Lucky, Scam Newton, It's a Brees, It's a Man-thing or Cry me a Rivers.
1. Brady's Deflated Balls
This year, DeflateGate gave fantasy football owners so many choices for names. I mean, who doesn't like balls jokes?
2. Brady's MasterDeflator
Here's more Brady and DeflateGate jokes.
3. Forgetting Brandon Marshall 
I put this on the list back in 2013, but I think it's more relevant now considering he's on the Jets and who knows who their quarterback will be since Geno Smith got punched in the jaw.
5. Monica Loves Clinton-Dix
This was my team name last year. Maybe since Ha-Ha Clinton Dix is in his second-year with the Packers, I'll stick with this name for a second year, too.
I saw this on Sporting News and I'm sure all the Saved by the Bell fans from the the 90s will draft Bell now. But beware if you do because Bell is suspended for the first two weeks.
6. Chip and Sam
Chip Kelly traded for Sam Bradford so he could be his Dale.
7. Party Like a Gronk Star
Rob Gronkowski won his first ring last year with the Patriots. Hopefully, there's not too much of a Super Bowl hangover, or any hangover for that matter.
8. Bend it like Beckham, or OBJYN
Odell Beckham showed he can bend last year and make ridiculous catches. And OBJYN just sounds cool.
I can't promise you by drafting T.Y. Hilton that you will get a free night's stay at the Hilton.
10. Hyde yo kids, Hyde from the 49ers
The San Francisco 49ers had a disastrous offseason. But now Carlos Hyde is the guy in San Francisco at running back.
Giovani just makes me hungry for pizza. Draft at your own risk, though. Cincinnati has a crowded backfield with Jeremy Hill and Giovani Bernard.
There's 12 of my favorite fantasy football names. Good luck this season.
More From KYBB-FM / B102.7