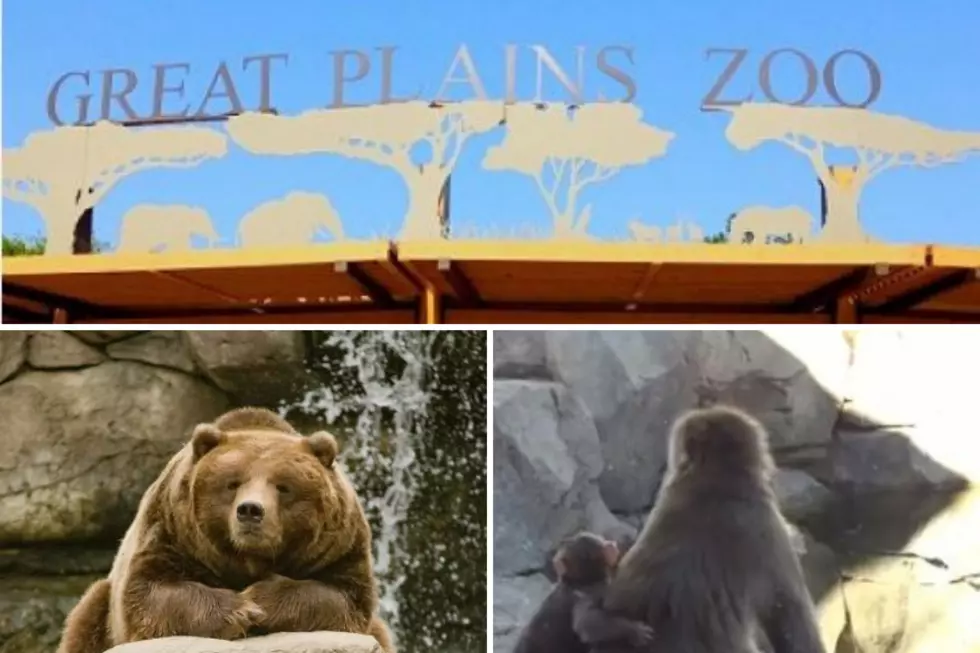 Tons of Fun and Free Lunch at Hy-Vee Day at Great Plains Zoo
Great Plains Zoo & Patty Dee
The Great Plains Zoo & Delbridge Museum, at its heart, exists to educate us all about our natural world and ways to appreciate and preserve it. Home to over 1,000 animals from over 137 species, many of which would never be found in a mid-sized zoo, like ours, the Great Plains Zoo is a treasure of immeasurable value.
But ultimately, it is a place of wonder, and most of all, fun! And fun is exactly what you'll find this Saturday, July 20, from 11 AM to 2 PM, during Hy-Vee Day at the zoo. This celebration wraps up a month honoring the partnership between Hy-Vee and the zoo.
All the fun and the delicious catered lunch from Hy-Vee is absolutely free with paid zoo admission. You'll get to meet the zoo mascots and have up-close animal encounters, there will be zookeeper chats, games, a stilt walker, not to mention the pure joy of watching your children's faces when seeing all the animals.
The Hy-Vee Face-to-Face Farm is a favorite for children, as they get to feed and interact with all the animals there. Make sure you remember your phone or camera because you'll want to share some of the memories with friends and family.
---
More From KYBB-FM / B102.7