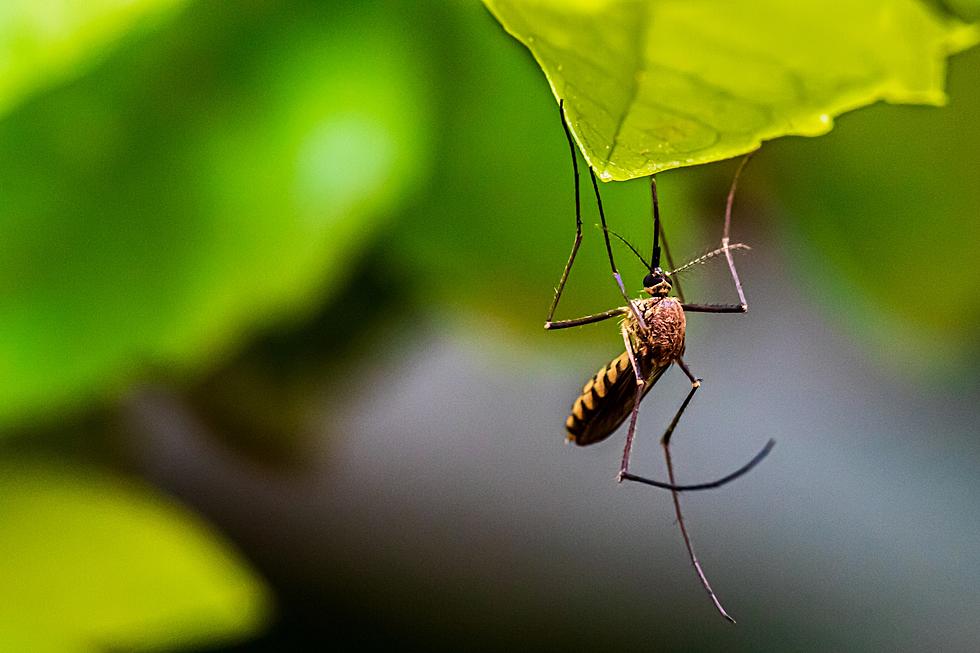 The Mosquito Problem in South Dakota May Be Worse Than We Thought
Syed Ali via Unsplash
Just days after officials in Sioux Falls announced plans to begin seasonal spraying for mosquitos throughout the city, we're now getting a better idea of just how bad the problem is.
But it's not just Sioux Falls.
It turns out that the entire state of South Dakota is one of the worst places in America for mosquitos.
A new study from Insuranks has the Mount Rushmore State third overall, behind Louisiana and Florida, as the most mosquito-prone states in the country.
MOST MOSQUITO-PRONE STATES IN AMERICA
Louisiana
Florida
South Dakota
New York
Texas
Delaware
Nebraska
Georgia
Alabama
North Dakota
If you're looking to blame our hotter, more humid summer weather, don't.
South Dakota's average May-July temperatures (65.9 degrees) are the third lowest among the top ten states (behind North Dakota and New York) and the average amount of rainfall during those months (8.54 inches) is also the third lowest in the top ten (behind Texas and Nebraska).
What propels South Dakota into the top three nationally are exceptionally high rankings in two categories.
The state had the second most mosquito-borne West Nile Virus cases (66) in America in 2022 (behind New York).
South Dakotans also are obsessed with finding out everything there is to know about the 'small flies' in the Culicidae family. The 2,225 Google searches for mosquitos in 2022 were the third most in the country (behind North Dakota and Delaware).
Meanwhile, mosquitos are apparently not an issue in Michigan.
The study found that the Wolverine State is only home to five different species of mosquitos and didn't record a single West Nile Virus case in 2022.
Nevada and Alaska didn't see any cases either.
LEAST MOSQUITO-PRONE STATES IN AMERICA
Michigan
Nevada
Washington
Oregon
Utah
Idaho
Alaska
Massachusetts
Tennessee
Kansas
Plant Some Of These In Your Idaho Garden to Keep Mosquitoes Away
As we previously told you, mosquitoes are the most
dangerous creatures on earth
. If you want to keep them away from you're yard, these plants can help!
Quiz: Do you know your state insect?
Stacker has used a variety of sources to compile a list of the official state insect(s) of each U.S. state, as well as their unique characteristics. Read on to see if you can guess which insect(s) represent your state.
LOOK: 20 of the biggest insects in the world
Stacker
compiled a list of 20 of the biggest insects in the world using a variety of news, scientific, and other sources.
More From KYBB-FM / B102.7