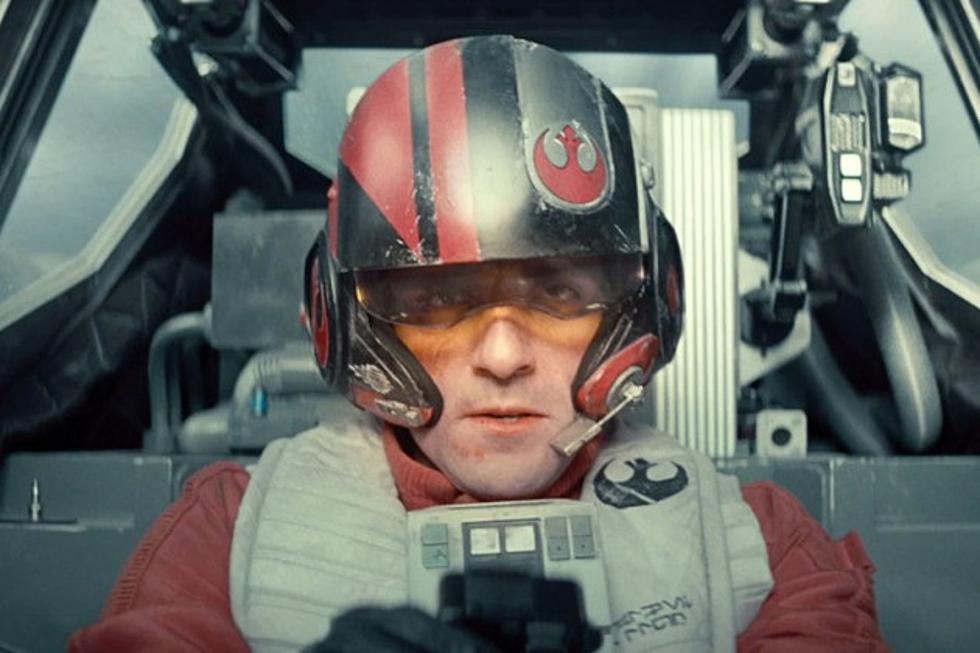 'Star Wars: The Force Awakens' Character Names Unveiled!
Disney
J.J. Abrams is famous for keeping secrets. His whole schtick as a director is the "mystery box"—finding pleasure in the unknown, and in the tease of that uncertainty. He didn't show the monster in the trailer for 'Cloverfield'; hell he didn't even show the title of the movie in the trailer for 'Cloverfield.' If J.J. Abrams could release a movie without telling you anything about it, he probably would.
So it's no great surprise how little we know about his new 'Star Wars' movie, 'Star Wars: The Force Awakens,' almost one year to the day before its release on December 18, 2015. The first trailer was unveiled a few weeks ago, but it didn't include any of the old characters from the original trilogy, or any hint of the plot, or the identity of the mysterious villain, or even the names of a single character who appeared onscreen. Today, at least, that last element was pulled from the mystery box, as the filmmakers revealed, over at Entertainment Weekly, the identities of five of 'The Force Awakens'' characters.
Here's who we've got so far: John Boyega plays Finn, a rogue Stormtrooper; Daisy Ridley is Rey (whose last name is mysteriously withheld); Oscar Isaac is X-Wing pilot Poe Dameron; The mystery villain (Adam Driver?) is named Kylo Ren; and, the quirky cute rolling ball droid, already a fan favorite, is BB-8.
Here are the character cards from EW. Commence further speculation! You've only got a year of this stuff to go before the movie comes out.
More From KYBB-FM / B102.7