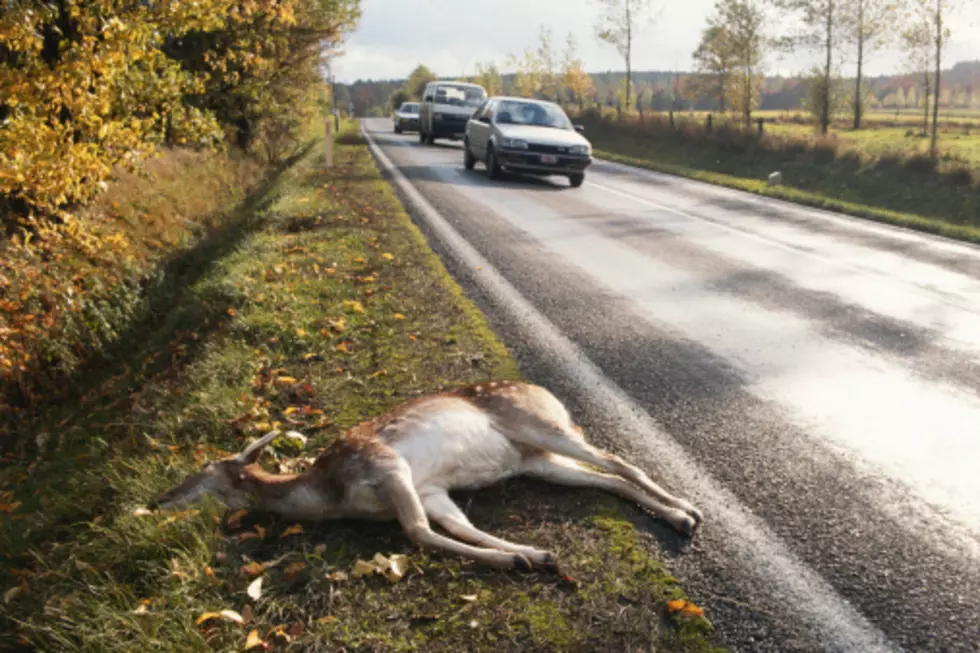 South Dakota Is Ranked Fifth in the Nation for the Most Deer Collisions
Getty/RW
The odds of hitting a deer in South Dakota are really good. As a matter of fact, you're 12 percent more likely to collide with a deer this year, than you were last year, according to new claims data from State Farm.
South Dakota drivers now have a 1 in 73 chance of hitting a deer, compared to the national odds of 1 in 169.
South Dakota is ranked fifth in the country for the most deer collisions, it's the same ranking the state held in 2014.
We are actually heading into the time of the year where the most deer collisions take place. Statistically, you stand the greatest chance of hitting a deer during the months of November, October and December in that order. Those are the three worst months, thanks to deer mating and hunting seasons.
If you think we have a deer collision problem in South Dakota, be glad you don't live in West Virginia. The odds of colliding with a deer in that state are 1 in 44 which is good enough for the top ranking in the country.
Not only is the thought of hitting a deer scary, deer collisions can often times result in motor vehicle fatalities.
Back in 2013, 191 deaths were the result of collisions with animals, with deer being the animal most often struck, according to the Insurance Information Institute and the Insurance Institute for Highway Safety.
What are some things you can do to help avoid a deer collision?
Well, it's always a good idea to use extra caution while in known deer zones. Always wear your seat belt. At night, when there is no oncoming traffic, use your high beams. Avoid swerving when you see a deer. Remember to scan the road for deer and other danger signs. Finally, never rely on devices such as deer whistles.
Here are a couple more deer facts every driver should know:
Deer are on all roads
Deer are unpredictable
Deer often move in groups
Deer movement is most prevalent in the fall
Dusk to dawn are high risk times for deer collisions
Source: KDLT TV