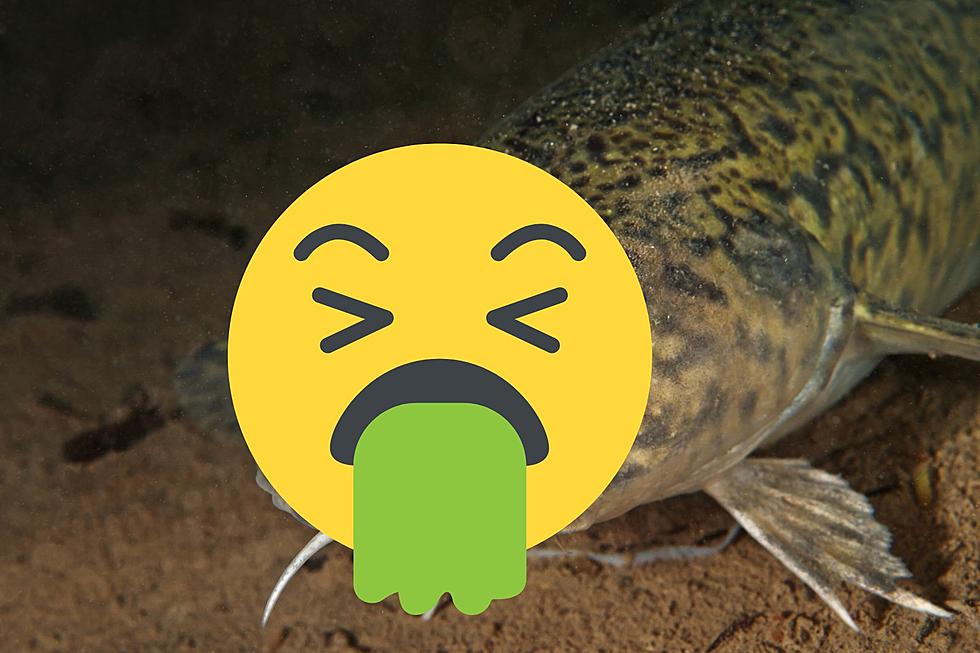 Feast Your Eyes on the Most Disgusting Fish in Minnesota
Canva
With all of our lakes in Minnesota, we also have plenty of types of fish. I'm no fisherman, the last time I went fishing I was little and caught a couple of tiny sunnies. So I'm definitely not an expert but you don't need to take it from me that I found the most disgusting fish in Minnesota
Plenty of people say this fish is the ugliest one in our state. The Star Tribune, the Duluth News Tribune, they've written about this ugly fish. Even the Minnesota DNR says on their website that it's "considered by many anglers to be the "ish" of fish."
The Most Disgusting Fish in Minnesota
This ugly thing has a long and slimy body. It's got one single whisker under its chin and looks like a cross between a catfish and an eel. Lovely, right?
What's worse is that this thing is known to wrap itself around your arm like a snake. NOPE!
Meet... the eelpout.
Record-Setting Eelpout Caught in Minnesota
Back in 2017, the most recent record-setting eelpout was caught in Lake of the Woods. It's the largest one ever caught by hook and line, writes the Twin Cities Pioneer Press.
The fish weighed 19 pounds and 11 ounces, he was 33 inches long and was a big dude at 23 7/8 inches around.
Like I said, I'm no fish expert, but I think the only other fish that's grosser than the eelpout is the weird-looking blobfish, but those can only be found in the ocean.
LOOK: Record Fish Caught in Minnesota
Stacker
compiled a list of fishing records in Minnesota from Land Big Fish.
More From KYBB-FM / B102.7