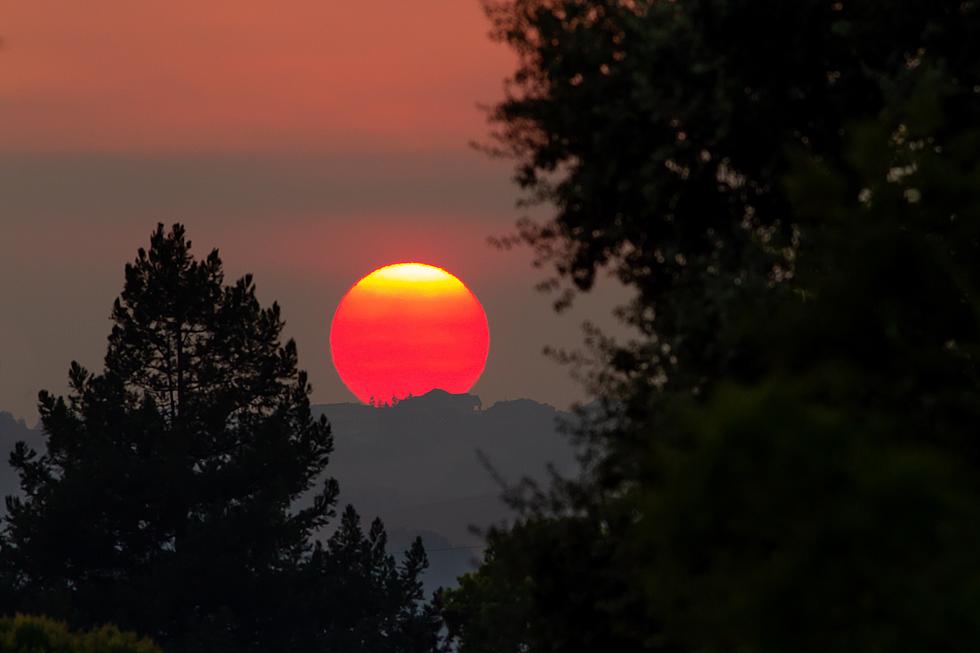 Despite an abundance of snow that led to some flooding this spring, it has been a dry transition into summertime in Minnesota and Wisconsin. Our neighbors to the north are also seeing that trend in Canada, where wildfire season has gotten off to an aggressive start.
Fires in Canada have led to Minnesota and Wisconsin experiencing some very poor air quality at times this spring, as the weather has pushed smoke plumes south.
At the time of this post being written (on June 12), air quality across most of Minnesota and Wisconsin is much better than it has been at times earlier this year, but we're bound to see more rounds of smoke blow in through the summer as wildfires continue to rage across Western Canada, with additional fires burning in Quebec in Eastern Canada leading to smoke issues for the eastern part of the United States, too.
If you had hopes of wildfires being brought under control by crews, cutting down on the amount of smoke we experience this summer, a Canadian firefighter shared a pretty bleak outlook recently.
Why we're in for a smoky summer in Minnesota and Wisconsin
A number of large wildfires are burning in the early stages of Canada's wildfire season, with the next number of weeks expected to be dry in increasingly hot. This will only make fire conditions worse, adding to the number and severity of fires spewing smoke into the air.
As of June 12, 2023, there are a number of fires across Canada, with a few also being reported in places across the United States. As you can see in the map below from the website AirNow, this is creating some sizable smoke plumes across the northern part of the United States and across Canada.
In a message shared via a social media account for a wildfire newsletter and podcast, a Canadian firefighter provided a firefighter's perspective on the wildfires and firefighting efforts.
In a tweet from this account, called The Hotshot Wake Up, an unnamed Canadian firefighter explains that large areas of Canadian wildfire management agencies have policies in place that basically are designed to let wildfires burn, "running their natural course with little or no direct action or suppression." Similar policies are in place in areas like Alaska and Siberia.
The firefighter goes on to explain that efforts will be enacted to protect "values at risk, ie. infrastructure, communities, critical habitat or culturally significant features on the landscape" using defensive fighting efforts to protect these locations, but not suppress the overall fire.
It is explained that this is a common practice in vast boreal forests where no critical or valuable items are at risk.
The message is ended with an explanation that the only thing that will put these fires out will be snowfall this winter, painting a picture of a smoky summer and fall across Canada and parts of the United States.
You might wonder, why just let them burn?
Not all of the wildfires are just being let to "run their course". Canada has mobilized all of their national resources to firefighting efforts, with help from the United States, Australia, New Zealand, and South Africa among the countries providing assistance.
While the words from the firefighter being quoted above seem sort of harsh, just "letting the fires burn", it is more complicated than that.
A part of the reason for zonation policies like the ones being used in Canada is to allow for the allocation of resources to be able to fight fires in higher-value areas where protection is needed. Throwing resources at a hard-to-suppress fire burning in a remote location would be far less helpful than using those resources to protect cities and towns, along with other important locations.
Another sizable part of the equation on letting fires "run their course" in areas where there is no significant risk is posed is that wildfires are a natural phenomenon, and can be an important occurrence in the ecosystem.
In a 2018 piece from NPR, a member of the US Forest Service called the practice of suppressing every wildfire that pops up "dangerous", saying that it can lead to overgrown forests cluttered with fallen trees and brush that can lead to even larger, more severe, and harder to control wildfires.
With smoke likely for the summer, what can I do to protect my health?
Wildfire smoke can be pretty unhealthy, with exposure to higher levels for a week equated to smoking a pack of cigarettes. It can also lead to poor sleep and a number of other health-related issues. So, what should you do when the air quality dips?
First, keep an eye on air quality conditions. Most weather apps provide alerts when air quality gets to unhealthy levels. You can also follow air quality levels from the Minnesota Pollution Control Agency or EPA website AirNow.
When air quality dips into moderate to unhealthy levels, experts recommend putting off outdoor exercise or yard work, suggesting wearing a mask to cut down on the amount of smoke particulate matter you'd breathe in if you head outside. Staying inside while keeping doors, windows, and other outdoor openings like fireplaces shut. Similarly, driving with your windows up and using the recirculated air option with your vehicle's heating & cooling system will cut down on exposure.
You can learn more about air quality, health effects, and other information from the MPCA website.
7 Unsuspecting Items That May Spark Wildfires
With extremely dry conditions across the state, the Michigan DNR is reminding residents of the following everyday items that may accidentally spark a fire.
More From KYBB-FM / B102.7