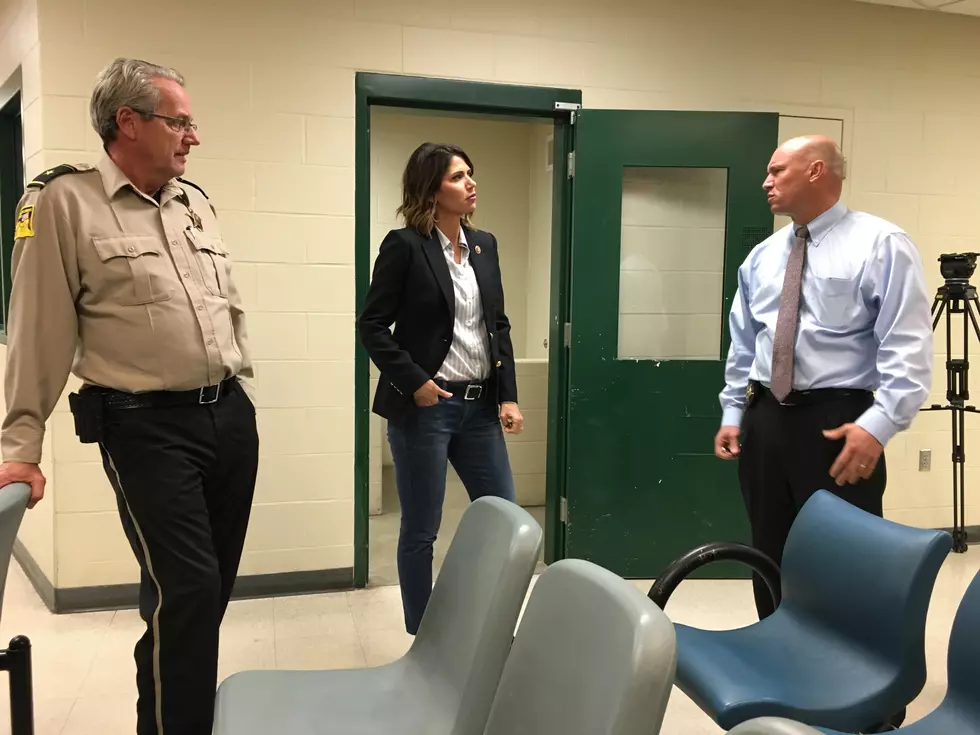 Sheriff Mike Milstead, Representative Kristi Noem Combining Forces in Drug Fight
Dan Peters/Results Radio
When criminal activity happens in Minnehaha County, it's likely fueled by illegal drugs. Law enforcement is pushing to be better equipped to handle the problem.
South Dakota's most populous county is where Congresswoman Kristi Noem launched her support behind legislation that will slow down the onslaught. Sheriff Mike Milstead says the Mexican border is a great place to start.
"We know in South Dakota, 85-95 percent of our methamphetamine and heroin comes from south of the border. Efforts to enhance border security and stopping drug traffickers would be critical."
Milstead notes that methamphetamine has undergone radical changes which has contributed to the crisis.
"Costs for drugs like methamphetamine have been cut in half in the last three years. That's not a good sign. That means the supply is here and it's easy to get here. Our meth lab cases are gone. Why would people risk blowing themselves up and getting third degree burns to make their own when (it's just as easy) to buy it."
Milstead is also hopeful that the proposal allowing Veterans from the Armed Forces an easier transition into law enforcement will improve the ability to combat drug trafficking.
Congresswoman Noem highlighted another plan that would give law enforcement another tool to stop the flow of international narcotics.
"Another one of our bills is making sure that we can investigate U.S. Postal Service packages. We don't have the ability to do that now and we have drugs coming in from overseas. Specifically we talked with Sheriff Milstead and his team about (potential drugs from) China."
Witnessing what police does on a daily basis made an impact with Noem especially due to their immense workload.
"When you're that far behind in finding people to bring in people on warrants issued for them. I would think that would get to be a bit overwhelming for (the officers). When they have a thousand warrants they could be actively doing, their job is never done."
Federal assistance through COPS grants have been hard to come by in Minnehaha County. However Milstead is hopeful that this year's application will be more fruitful.
---
More From KYBB-FM / B102.7