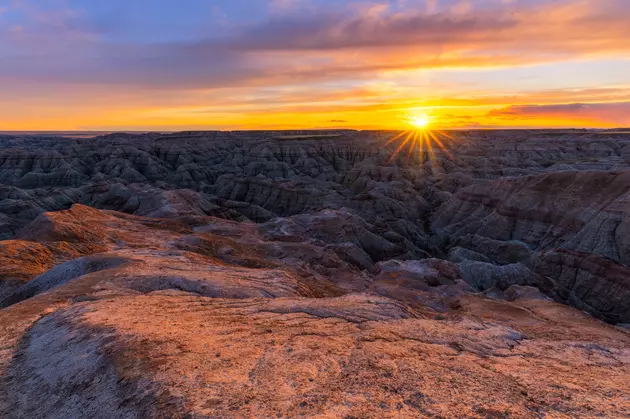 Have You Spent the Night at South Dakota's Best Campground?
Dave Hoefler via Unsplash
There are assuredly many amazing places to camp out and spend the night under the stars in the Mount Rushmore State, but which one is the most amazing?
Outside Online, a magazine focused on, you guessed it, all things outdoors and nature, recently released a list of each state's best campground.
Unsurprisingly, South Dakota's best spot to take in all that nature has to offer is West River in the Black Hills.
Here's what the notable publication had to say:
Cedar Pass Campground, Badlands National Park

Covering 244,000 acres in rugged southwest South Dakota, Badlands is a conundrum—a landscape split between mellow grasslands and massive rock formations that form rugged canyons and towering spires. The Cedar Pass Campground gives you the best of both worlds, allowing you to pitch a tent amid the park's grasslands, with a view of those iconic rock formations on the horizon ($23). Make time to hike the 1.5-mile Notch Trail, which cruises through a canyon before having you climb a log ladder to a view of the White River Valley.—G.A.
For those like me that are lucky enough to have seen the Badlands in person, this isn't a surprise.
Now the only question I continue to ask myself is when I can get a night out under the stars on the calendar!
For a complete listing of places to camp in South Dakota, there are a ton of resources, but Travel South Dakota is a great place to start.
Source: Outside Online
10 Smallest Towns in South Dakota
South Dakota is loaded with small towns in every corner of the state. But where are the smallest towns in the
Mount Rushmore
state? According to the latest census data, here are the ten smallest towns in all of South Dakota.
More From KYBB-FM / B102.7