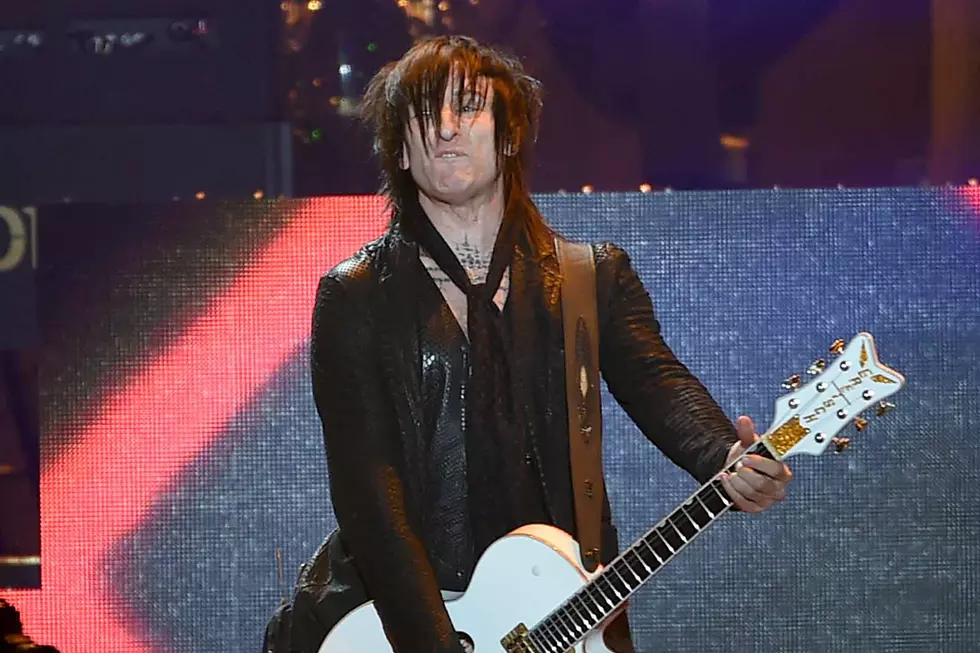 Guns N' Roses to Do 'More Recording' Soon, Says Richard Fortus
Kevin Winter, Getty Images
Guns N' Roses have been ambiguous about whether or not they will record new material now that Slash and Duff McKagan have returned to the group. But guitarist Richard Fortus confirmed in a new interview that they have plans to go back into the studio, possibly as soon as next month.
"Slash is on tour right now," he told the St. Louis Post-Dispatch. "Once he gets back from that, we're gonna get some more recording done and hopefully get an album out soon. And then we'll get back to touring."
According to the calendar on his website, Slash will return from Europe in mid-March and go out on the road again in May. After that, he won't have a significant stretch of time off until mid-August.
Shortly after the conclusion of the Not in This Lifetime tour, Fortus said, "We're going to try… try and do another record, get it out soon." he said, "I think it'll happen faster than you think. I sure hope it happens faster than you think." Back in 2017, he admitted that they had done some recording -- "just ideas, assembling ideas, but not going into a studio and actually tracking a new record."
Otherwise, they haven't been clear about their future plans. At December's final tour date, Axl Rose told the audience in Honolulu that "we hope to keep this thing running, so we'll see what happens next." That echoed an interview he gave in July where he said, "Right now our focus is on touring and the shows but everyone seems to be getting along so you never know."
Soon after, they denied that they recorded a cover of T. Rex's "Children of the Revolution" for a tribute album.
The Best and Worst Song From Every Guns N' Roses Album
More From KYBB-FM / B102.7