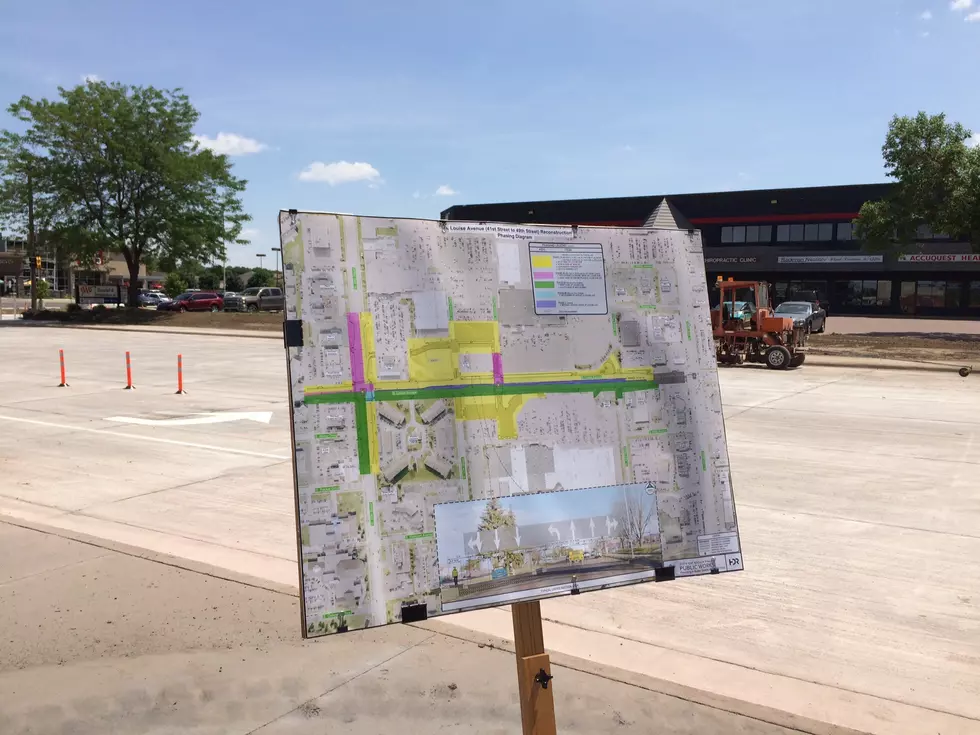 Grand Re-Opening of 49th Street, Louise Avenue in Sioux Falls
Dan Peters/Results Radio
A major east-west corridor will be ready about a month ahead of schedule. Starting tomorrow (June 7) 49th Street at Louise Avenue will be open.
As part of the flagship construction project in 2017, Louise Avenue is getting an overhaul from 41st Street to 49th Street. Civil Engineer Dustin Posten says the street will be open, but the project is far from complete.
"What drivers will see before the PM commute is 49th Street will be open. There will be a lane of traffic in each direction, two-way traffic through the intersection. Traffic will be on the north side of the roadway. We will still be reconstructing the south half of 49th Street   east of Louise Avenue."
Greg Branaugh from D and G Concrete Construction credits his employees and subcontractors with being diligent with this portion of the project.
"We pumped water on Sunday and every time it rained we had people out here trying to get it dried up as fast as we could and it worked. It took a huge effort to get that done."
Posten says drivers will also see another big change for Louise Avenue.
"We will be switching traffic on Louise Avenue. Currently folks are driving on the east half. In order to allow us to begin phase two and construct that east half, we'll be moving traffic to the west half of the roadway."
For future reference, Louise Avenue will be closed overnight from 10:00 PM to 6:00 AM starting June 12 for consecutive nights between 41st and 43rd Streets to install a new asphalt surface.
In addition, the detour will be removed using 53rd Street and the temporary signal at the intersection with Louise will go dark before eventually being removed. The project's full completion date is in mid-November.
---
More From KYBB-FM / B102.7