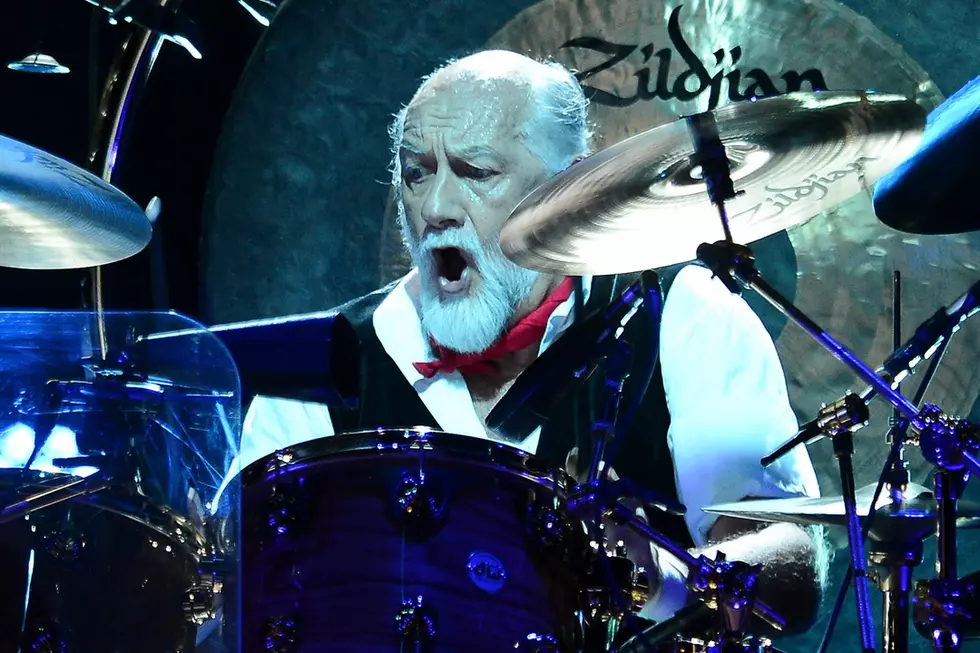 Mick Fleetwood's Illness Forces Fleetwood Mac to Cut Show Short
Ethan Miller, Getty Images
Fleetwood Mac curtailed their performance at the Pinnacle Bank Arena in Lincoln, NE, on Saturday (Jan. 17) when Mick Fleetwood proved too sick to continue.
Billboard reports that, with about an hour left in the show, Stevie Nicks broke the news by saying that the band's drummer and co-namesake was throwing up backstage. The concert ended with Fleetwood's drum tech filling in on 'Go Your Own Way' and a performance of 'Songbird,' their traditional closer, with Christine McVie and Lindsey Buckingham.
The band released the following statement on their Facebook page. "Last night's Fleetwood Mac show in Lincoln, Nebraska ended a few songs early when the band's founder and drummer Mick Fleetwood became ill with the stomach flu. At this time, the band is still scheduled to perform in Grand Rapids, MI on Tuesday."
We wish Fleetwood all the best in his recovery and are also glad that he had the good sense to leave the stage to take care of business. The same cannot be said for Max Bernis, singer of the punk-pop band Say Anything. Last month, at the House of Blues in Los Angeles, he threw up on a security guard in mid-song.
The 10 Worst Rock and Roll Hall of Fame Snubs
See the Yearbook Photos of Lindsey Buckingham and Other Rock Stars
More From KYBB-FM / B102.7