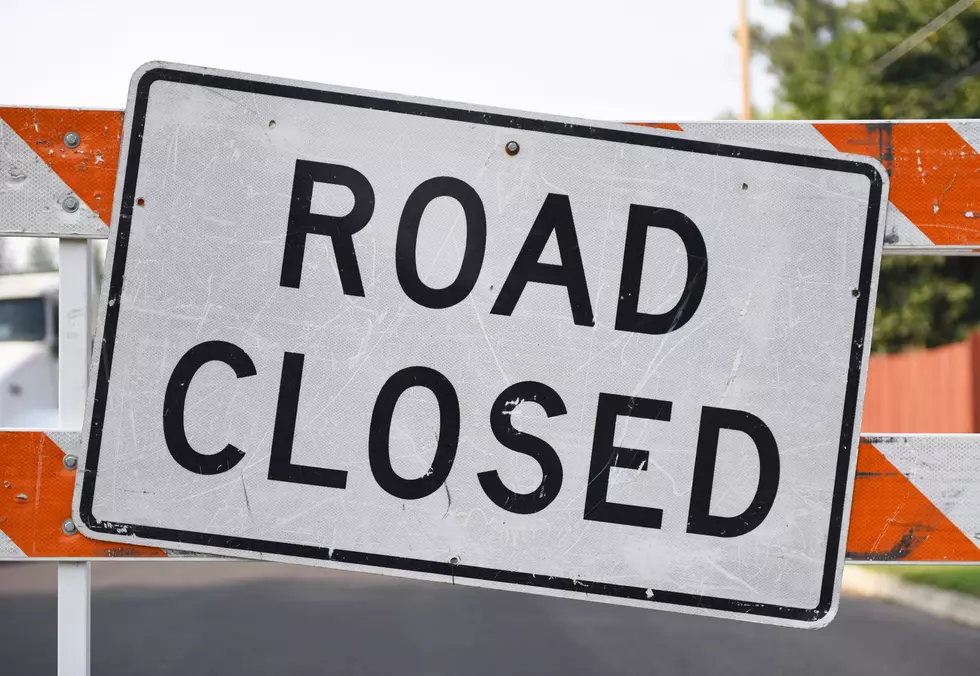 Eastside Sioux Falls Intersection to Close for One Week
Getty Stock/ThinkStock
The latest phase of an ongoing road construction project in Sioux Falls will force the temporary closure of an eastside intersection.
Beginning Friday (April 28), the South Dakota Department of Transportation says the intersection at South Dakota Highway 42 (Arrowhead Parkway) will be closed to southbound Six Mile Road traffic. The north side of the intersection will remain open to traffic and will not be affected by this closure.
Crews will be grading and graveling the intersection in preparation for placing concrete surfacing.
The work is expected to be completed by Friday, May 5.
During the closure, a detour will be in effect at Veterans Parkway to 26th Street to Six Mile Road south of the Highway 42 (Arrowhead Parkway) intersection.
The work is part of the latest phase in the two-year project which will reconstruct and widen Arrowhead Parkway from East 10th Street to the Willow Run Golf Course entrance, and also reconstruct, widen, and realign Six Mile Road to cross Arrowhead Parkway at a safer angle. Improvements include a new water main, sanitary sewer, storm drainage, street lights, traffic signals, curb and gutter, and concrete surfacing.
The entire project is expected to be completed by September 29.
9 Ways To Ruin Your South Dakota Driving Record
Did you know that
South Dakota
uses a points system with your driver's license? Meaning that if you are convicted of a moving violation, get a ticket, you get a certain number of points.
If those points add up to 15 in one year, or 22 points in two years, you can get your license
suspended
. Then after the suspension, you'll have to pay application fees and the reinstatement fee.
So, what are the violation that can earn you the most points? Let's find out.
Worst Parking Lots in Sioux Falls Metro
Let's face it, some of the parking lots in the
Sioux Falls
metro are pretty hard to navigate. Sometimes it feels as though you're taking a risk driving through them on a busy day.
We made a list of some of the worst parking lots in the Sioux Falls Metro. Be extra careful while guiding your vehicle in these tricky lots.
Is the parking lot you dread driving in the most on this list? Take a look and find out.
MOST RECKLESS DRIVERS' VEHICLES
We've all seen 'em.
That souped-up vehicle sitting next to you at the red light or blowing your doors off on the interstate.
When you lay eyes on one of those beauties, the thought runs through your mind - 'Man, I would get in SO much trouble behind the wheel of that bad boy'.
And you're probably right. But which vehicles on the road today are causing drivers to take the most risks?
More From KYBB-FM / B102.7