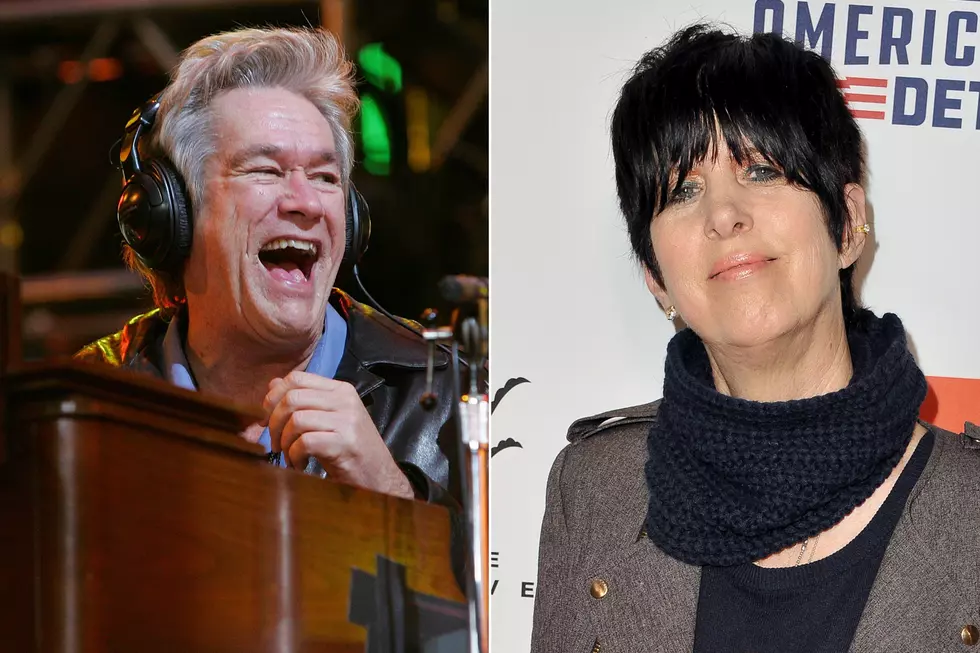 Diane Warren Sued for $20 Million for Stealing Chicago's 'Look Away' from Teenager
Ethan Miller / Allen Berezovsky, Getty Images
An Englishman named Brendan Greaves is suing songwriter Diane Warren on the grounds that a tune he wrote in 1987, when he was 14, called "Look Away" is similar to the 1988 Chicago hit of the same name. He's seeking $20 million and all profits from the song.
According to TMZ, he sent his composition to England's National Schools Make Music Competition eight months before Warren copyrighted her song. The contest was sponsored by a division of EMI, whom he believes sent "Look Away" to Warren. He noted that the chorus of the hit was, "If you see me walking by / And the tears are in my eyes / Look away, baby, look away," while his version went, "If you see me walking by / With a tear in my eye / Look away, baby look away."
Greaves admitted that he was "blissfully unaware" of the song because he lives in a quiet village in the U.K. He has filed a civil complaint for copyright infringement in federal court in Los Angeles. Warren has yet to release a statement about the suit.
Sung by then-keyboardist Bill Champlin, "Look Away" was the second single from Chicago 19, which also featured the hit power ballads "I Don't Wanna Live Without Your Love" and "What Kind of Man Would I Be?" It topped the Billboard Hot 100 for two weeks in December 1988 -- the third, and final, No. 1 song for the group -- and also topped the Adult Contemporary chart. It only reached No. 77 in the U.K.
Chicago Albums Ranked 
More From KYBB-FM / B102.7