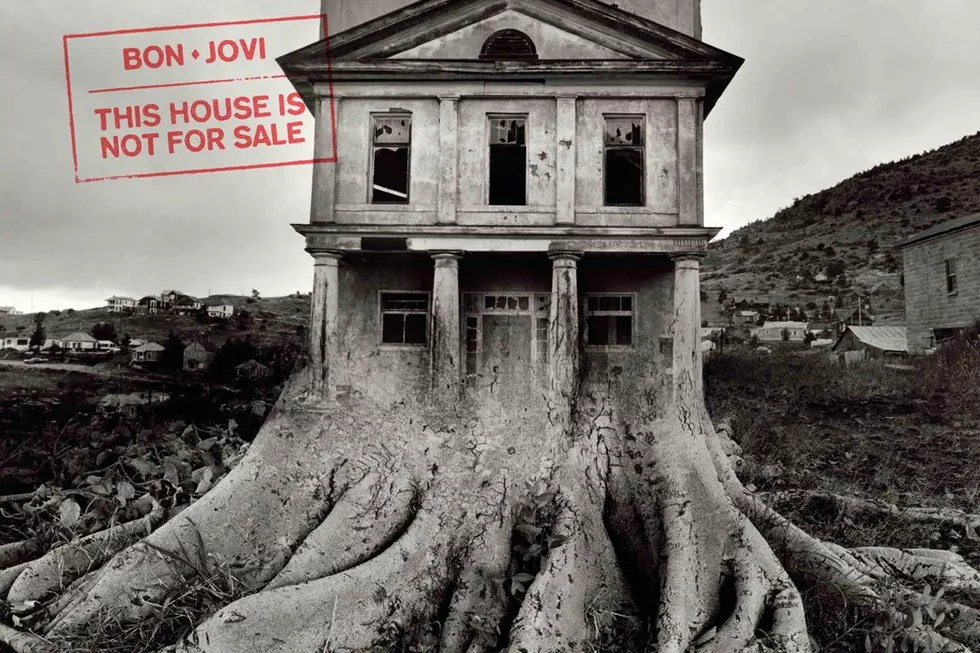 Bon Jovi's 'This House Is Not for Sale' Album Back at No. 1
island
Billboard reports that House, which first hit No. 1 after arriving in stores on Nov. 4, 2016, has rebounded to the top spot thanks to a surge in sales of roughly 120,000 copies — most of which were driven by the ticket promotion attached to the group's current tour, which allows fans to redeem their concert ticket for a copy of the album.
As Billboard notes, sales only count if a customer actually redeems the offer, and many never do — but the net effect was still a big enough bounce to put This House Is Not for Sale back at No. 1. According to Billboard, the 15-month gap between stints on top represents the longest in the history of the chart.
This House Is Not for Sale, which marks Bon Jovi's sixth No. 1 LP, previously made headlines in the weeks after its release due to the steep sales drop that followed its No. 1 debut. From the top spot, House tumbled to No. 43, and from there all the way to No. 127 — a tumble that also set a chart record for fastest fall.
Bundling copies of an act's latest album with concert tickets is nothing new — as Prince fans may recall, he enjoyed some of his highest sales in years when he did the same thing with his 2004 Musicology LP.
That gimmick prompted an adjustment in the way SoundScan tallies this type of sales, leading to the current rules under which only a redemption counts toward an artist's total. Still, as Bon Jovi can attest, it remains a powerful driver for an impressive comeback.
More From KYBB-FM / B102.7