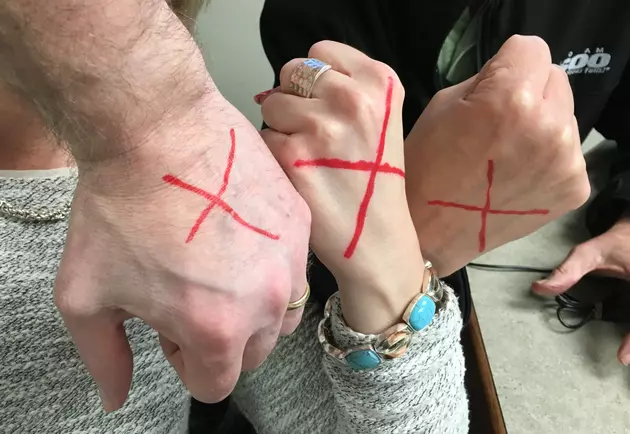 Wear Red to END-IT for a Sioux Falls and Nationwide Effort
Dan Peters/Results Radio
An abundance of red X's is part of a national movement that will also be spreading through Sioux Falls. It's called the END-IT movement to halt human trafficking.
Becky Rasmussen is with Call to Freedom in Sioux Falls which advocates for those who have fallen prey to modern-day slavery. She describes the basics of the END-IT movement and how people can make their mark.
"It really is a social media campaign to build awareness to say, 'We're not going to take human trafficking in our area or in the nation. We don't want it to happen here any longer.' We have red X's that we're going to ask people to draw on their hands and to share on social media."
It's a two-fold message behind the END-IT movement and Rasmussen says it features warning to the predators and healing to the victims.
"Two things that we really want to talk about is first to traffickers (put them on notice) that we understand it's happening here. The second is to talk to those that are being victimized. We talk to so many women who cry out for help. We want to say as a community that we are aware that it's happening and we're here to support you."
According to Rasmussen, Call to Freedom has received four new referrals this week as more victims are pulled from the depths of human trafficking. Along with the internet blitz, those who want to learn more can attend a potluck and informational meeting at The Bakery on North Main Avenue at 5:30PM.
More From KYBB-FM / B102.7