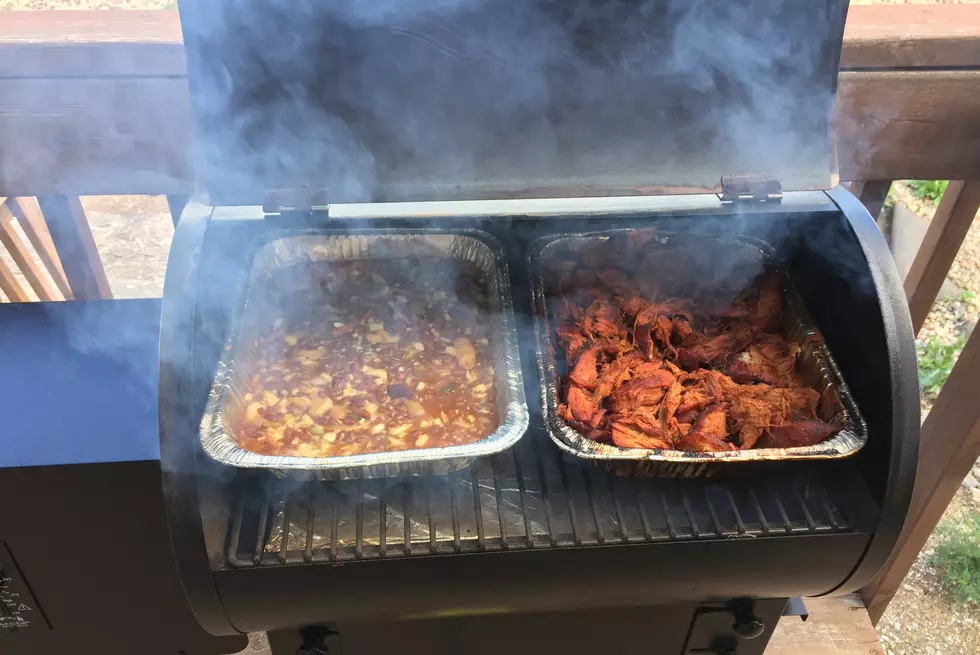 Traeger Smoker Shop Class Coming To Sioux Falls!
Ben Davis
I've had a Traeger Pellet Smoker for a couple of years now. Love it! I've smoked Pork, Beef, Chicken, Eggs, Cheese, Cheese Sticks, Cheez-Its... you get the idea.
So when I heard that Traeger Shop Classes were coming here to Sioux Falls at Nyberg's on 41st & Minnesota Avenue, I got giddy. These guys travel the nation and put on these shows but only in select cities. You'll have two opportunities to get involved but you have to preregister. Word is these classes fill up fast.
The 1st Sioux Falls Traeger class is Monday, October 1 and is billed as the Barbecue Classics Shop Class where you learn how to perfect everything from St. Louis-style ribs to wood-fired pizza, steak, dessert, and even Tito's vodka smoked lemonade.
The 2nd Sioux Falls Traeger class is Tuesday, October 2. It's the Meat Master BBQ Shop Class, featuring an all-star menu of juicy brisket, chicken, pulled pork and steak & more.
Both workshops are from 5:00 to 9:00 PM and are limited to only 50 people per class per night. You'll learn how to master the craft of wood-fired cooking, feast on mouth-watering samples, take notes in your BBQ manual with recipes & tips from the pros, and get a cool Traeger Swag Bag.
Legendary BBQ Queen Danielle Bennett will be the pitmaster instructor for these two classes. Diva-Q has hosted the BBQ Crawl, author of her own cookbook and judges BBQ competitions across the US and Canada. She's famous for her smoked bacon and wood-fired desserts.
If you want to attend one or both of these workshops at Nyberg's Ace on Minnesota Ave. you need to get registered at Traegergrills.com. The cost is $100 per person and you get:
3-4 hours of instructions and interactive demonstrations from a pro
Feast on mouth-watering samples -All the wood-fire BBQ samples you can handle
Traeger Swag Bag
Take notes in your BBQ manual with recipes & tips from the pros
Entry to win a Traeger Grill
I'm sooo looking forward to this! See ya there!
---
More From KYBB-FM / B102.7