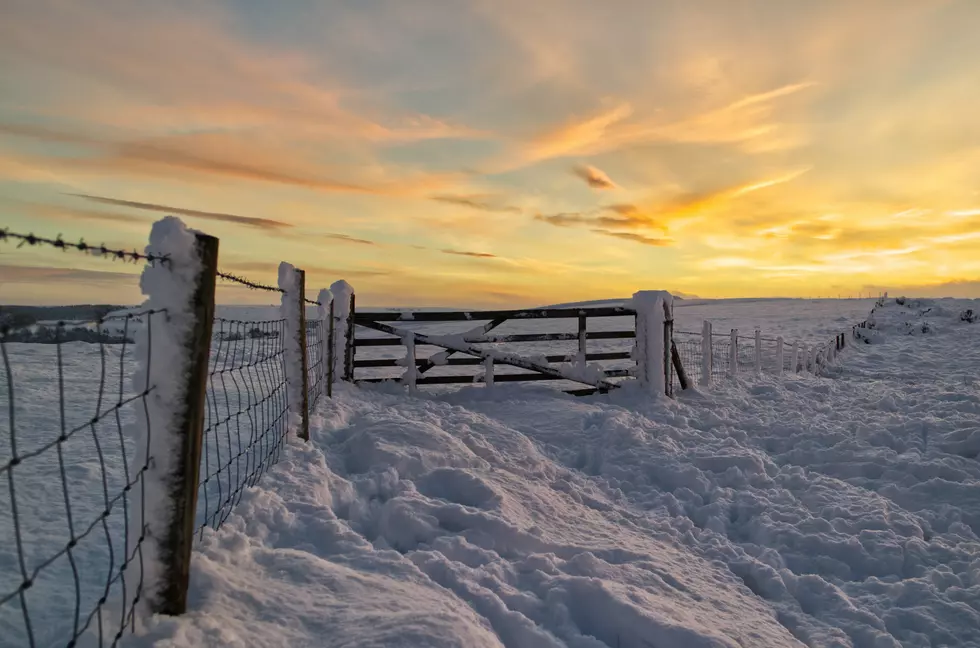 Top 10 Biggest 1-Day Snow Totals in South Dakota History
Photo by Andy Carne on Unsplash
This has been a snowy winter for South Dakota. If you're tired of snow-blowing and shoveling you're not alone.
Sure, we've had some impressive storms already this year, but let's look back at the top 10 one-day totals in South Dakota as compiled by NOAA's National Centers for Environmental Information.
#10. Mar 4, 1985
- Grant County: 27 inches
#9. Apr 12, 1991 (tie)
- Ziebach County: 28 inches
#9. Apr 18, 1995 (tie)
- Tripp County: 28 inches
#9. Mar 14, 1973 (tie)
- Meade County: 28 inches
#9. Oct 5, 2013 (tie)
- Fall River County: 28 inches
#5. Mar 4, 1966
- Edmunds County: 29 inches
#4. May 2, 2008
- Butte County: 30 inches
#3. Oct 5, 2013
- Pennington County: 35 inches
#2. Jan 5, 1949
- Jackson County: 48 inches
#1. Mar 14, 1973
- Lawrence County: 52 inches
Just for fun, the largest 3-day total in South Dakota was again set in Lawrence County (Lead, SD) in February of 1998 where a whopping 74.1" of snow fell in just 72 hours!
A Survival Guide For Your First Winter in South Dakota
Sioux Falls,
South Dakota
, and the rest of the Sioux Empire (AKA southeastern South Dakota) are welcoming thousands of new residents every year.
Many of you new folks will be experiencing your first eastern South Dakota winter. While it doesn't usually get as bad as our Dakota friends up north, I speak from experience when I say it can get a little rough.
So, to help ease you into winter in Sioux Falls and South Dakota here are some winter survival tips:
9 Sioux Falls Streets Visitors Have A Hard Time Pronouncing
If you are visiting or new to
Sioux Falls
and trying to find your way around, chances are you really don't need to pronounce street names correctly. All you have to do is enter your destination into Google Maps and your phone will show you the way.
But what if you are trying to tell someone where your cool friend or family member lives in our fine city? Some of our streets and avenues have tricky spellings that may throw visitors for a loop when trying to sound them out.
No one is going to mess up on the big thoroughfares like Minnesota Avenue, Western Avenue, or Louise Avenue but what about these?
More From KYBB-FM / B102.7