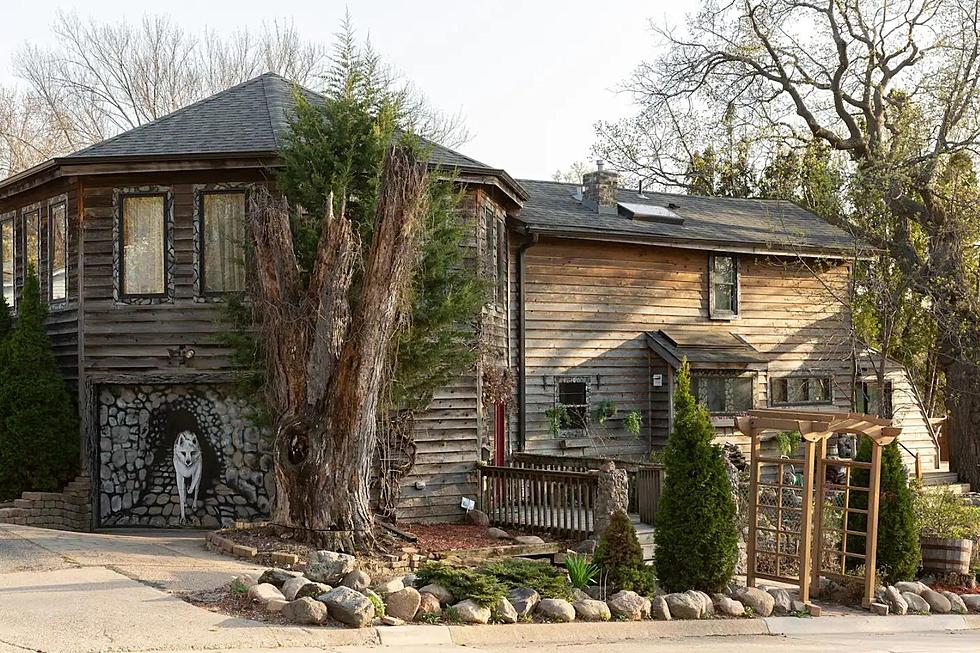 This Minnesota House Is One of Airbnb's Quirkiest Properties
Airbnb
Sometimes when you're searching for the perfect Airbnb property, practical works best.
Just the right space, in just the right location, at just the right price.
But then there are times when all of that is out the window and you're looking to escape to something with a lot more character.
You won't have to travel far to find a place that fits that bill.
'The Wolf House', in the Art District of Northeast Minneapolis, has made the short list of Insider's rundown of Airbnb's Quirkiest Properties
This 1,800-square-foot home is covered with murals and rocks and, according to its owner is 'filled with magic. In addition to all of the eye candy on the walls, floors, and ceilings (there's just nothing like it), the house has incredible energy. It's grounding and inspiring.'
The home has just one bedroom, but has a host of sleeping options with a king bed, two sofa beds, 2 airbeds, and a floor mattress.
It also has 1.5 bathrooms.
There is a minimum stay of three nights at a cost of about $250 per night (including texas and fees).
The Wolf House - Minneapolis
The people who have stayed in 'The Wolf House' over the years seem to love it.
The property has been reviewed 86 times with a rating of 4.81 out of five.
More From KYBB-FM / B102.7