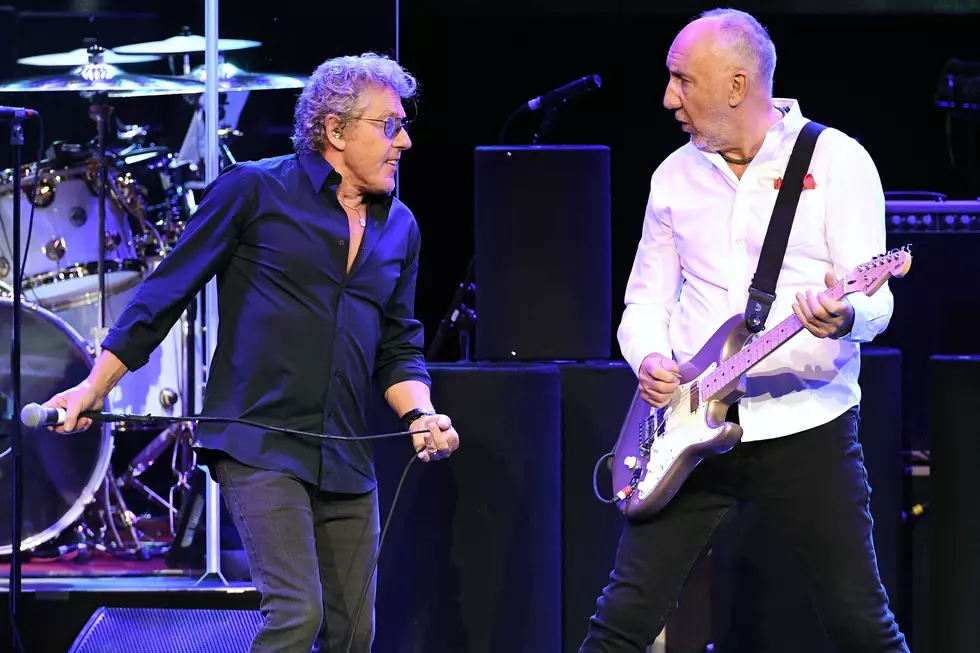 The Who Reportedly Negotiating for Las Vegas Residency
Ethan Miller, Getty Images
When the Who walked away from large-scale touring, co-founders Roger Daltrey and Pete Townshend said they were looking forward to settling in for extended residencies instead — and it looks like they may have settled on a spot to do just that.
In fact, according to U.K. tabloid the Daily Mirror, the band plans to set up shop in a venue they've already given the residency treatment: the Colosseum Theatre at Caesars Palace in Las Vegas, where they played a series of shows earlier this year. The paper cites a "Vegas insider" with apparent knowledge of negotiations between the band and the venue, where promoters are looking for a new top-drawer headliner to replace the outgoing Elton John.
"Elton is leaving, so the promoters and resort wanted to bring in an act of equal stature," the Mirror's source is quoted as saying. "Their shows this summer were a critical success and a sellout, with Roger's voice sounding better than ever. They enjoyed the gigs and unique opportunity of a residency and were open to repeating it for a longer run. The talks have been going well and there is a genuine hope that a deal will be done."
All that's left to negotiate is reportedly the length of the residency and the overall number of shows. The Mirror pegs John's Colosseum residency at 13 years and 450 shows when it ends next May — an impressive run that Daltrey and Townshend don't seem to have any intention of matching.
They're rumored to be eyeing a much more manageable length — "at least two years" — which would end up netting the band a hefty payday that could top out around $46 million.
More From KYBB-FM / B102.7