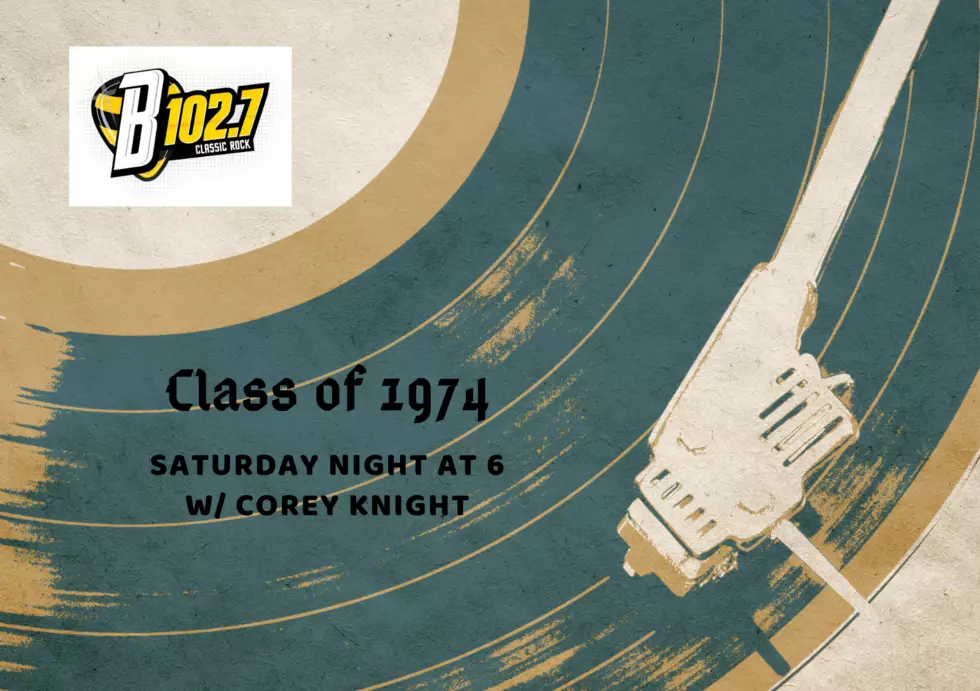 The B1027 Class Reunion Will Celebrate 1974 This Saturday Night at 6
B1027 Class Reunion
The best music of 1974 didn't hurl itself at you like it did in previous years. Most of the big rock records, in fact, were more subtle in their assaults, preferring jazz inflections, singer-songwriter ruminations and general wiseass commentary to full-on guitar explosions.
There was still plenty of that, don't worry. But 1974 grew up a little, finding deeper and more understated shades in their grooves.
This Saturday night (3/2) Corey Knight will immerse you in the year 1974. Tune in to the B1027 Class Reunion at 6:00 PM to take you back to the halls of your high school when Eric Clapton, Bachman Turner Overdrive, Queen, Elton John, the Doobie Brothers, Lynyrd Skynyrd, and the Eagles were flying high on the rock album charts.
Trust me when I say, this is one of the best times we have all week as a staff when we build the Class Reunion Show. Thanks for joining us!
More From KYBB-FM / B102.7