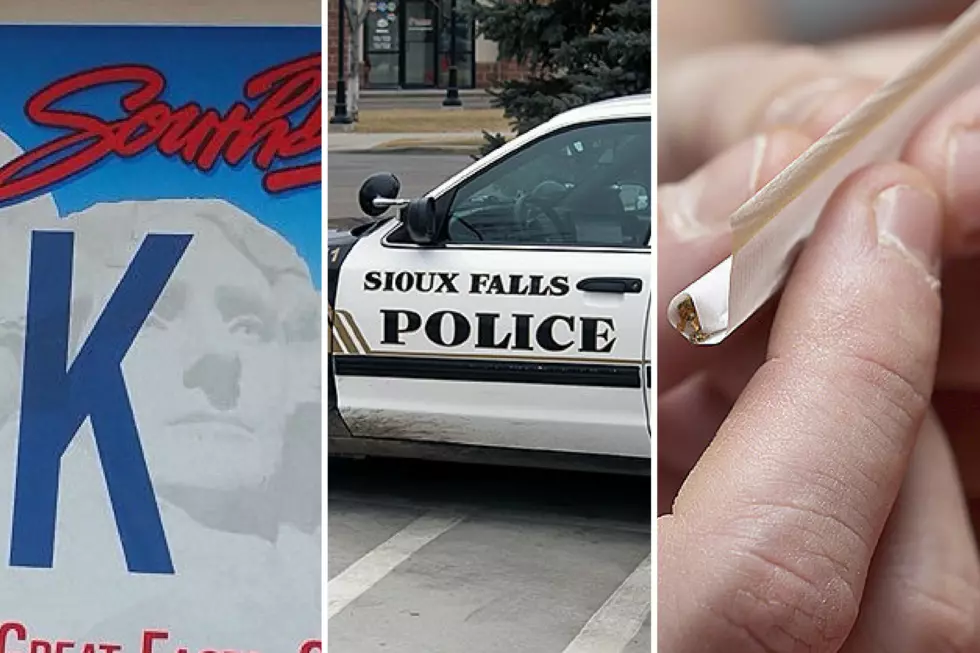 Six Teens Busted for Smoking Weed in Sioux Falls Just Part of Story
Results Radio/Clipart
From a traffic stop to finding a group of teenagers smoking pot in a Sioux Falls house normally takes a pretty long leap. In this case the degree of separation was quite narrow leading to four arrests.
Sioux Falls Police Public Information Officer Sam Clemens says the dominoes began to fall when police found a violation about 3:45 PM Monday near Rice Street and North Wayland Place.
"Officers saw an expired license plate and when they stopped the car, a handgun was found inside a purse. There were two guys inside the car and the driver said that the purse belonged to his girlfriend. However the driver was a convicted felon."
Since it's illegal for a convicted felon to be in possession of a firearm, police arrested the driver, 35-year old Daniel Allen Kious of Sioux Falls. The passenger in the car, 22-year old Anthony Iron Moccasin of Sioux Falls was also arrested due to an outstanding warrant unrelated to the traffic stop.
Kious also happened to be on parole which led to a parole check of a residence in the 3400 block of North 7th Avenue. Clemens says illegal activity was soon discovered along with feces, rotten food and insects.
"Initially there was a 17-year old that answered the door who refused to let (the officers) in. Eventually the officers and the parole agents were able to go inside. In one of the bedrooms, they found six teenagers that were all smoking marijuana."
All six juveniles were dispersed either to various facilities or to their parents. Three of the teenagers lived at the house with their mother, 43-year old Jody Suzanne Weddell, who was the girlfriend of the vehicle driver. She was arrested on a charge of contributing to the delinquency of a minor.
One other person at the house was arrested on marijuana charges who was identified as 20-year old Allan Mettler of Sioux Falls.
---
More From KYBB-FM / B102.7