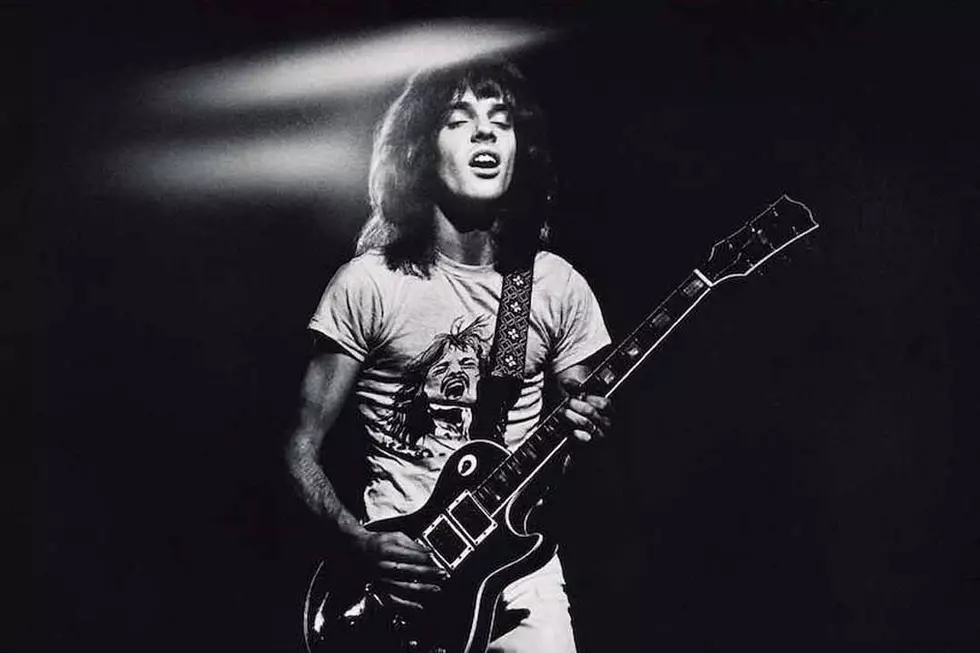 Why 'Somethin's Happening' Didn't Happen for Peter Frampton
A&M
When Peter Frampton decided to name his third studio album Somethin's Happening, one can only assume there was wishful thinking involved. The truth is there wasn't much of anythin' happening in the British vocalist/guitarist's solo career.
He'd left Humble Pie in 1971, just as their Performance Rockin' the Fillmore LP was rocketing up the charts, then delivered a pair of frankly undistinguished and commercially disappointing albums for A&M Records.
Wind of Change was a star-studded 1972 affair (thanks to contributions by Billy Preston, Klaus Voorman and Ringo Starr), but barely squeaked into the Billboard Top 200 at No. 177. Frampton's Camel, named after the backing band he had assembled for the sessions, fared better a year later, but still only peaked at No. 110.
Next up was Somethin's Happening, which arrived in March 1974 to renewed hope within the Frampton camp that the third time would finally be the charm. Yet it too failed to attain a mainstream breakthrough. In fact, Somethin's Happening performed even worse than its predecessor, topping out at No. 125.
The problem was that much of Frampton's material remained mired in a plodding, noncommittal form of soft and/or roots rock. Tunes like "Doobie Wah," "Waterfall," "I Wanna Go to the Sun," and "Sail Away" showed some promise, but no undeniable hit potential. Only the slightly more urgent, semi-title track, "Baby (Somethin's Happening)," hinted at a possible way forward out of this otherwise hopeless creative logjam.
Luckily for Frampton, while this development remained beyond his reach, A&M's patience for artist development and manager Dee Anthony's undying belief in his client would help all involved overlook these subpar results long enough to see their faith vindicated in spades. The following year's Frampton was a significant chart upgrade at No. 32,  and then 1976's unprecedented, multi-platinum smash, Frampton Comes Alive, literally rewrote the benchmarks for music industry success before it was done.
 
See Peter Frampton Among the Top 100 Live Albums
More From KYBB-FM / B102.7