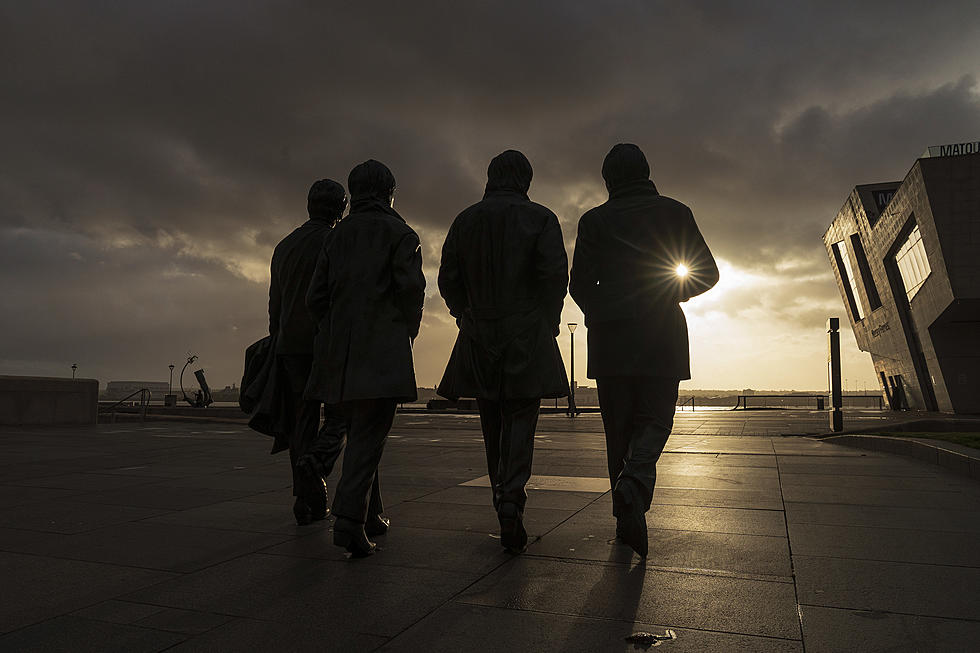 LISTEN: The Last "New" Beatles Song – 'Now and Then'
Photo by Christopher Furlong/Getty Images
It's a big day for not only Beatles fans but of rock and music historians. The iconic group released it final "new" song Thursday morning. And it has quite a backstory.
The song "now and Then" was written by John Lennon in 1977 and was left on a demo tape. Fast forward to 2023 and the use of artificial intelligence (AI) has helped bring life to the song. Paul McCartney and Ringo Starr went to work on the song. Using special technology, the team reconstructed the song and used AI to isolate Lennon's voice.
The final product is truly amazing. Here's the newly released song:
McCartney thinks John Lennon "would have loved" the new Beatles song.
Recorded after The Beatles broke up, it features his voice and him playing the piano at his New York apartment, with AI technology used to isolate and improve his vocal.
"We listened to the track. There's John in his apartment in New York City, banging away at his piano, doing a little demo." ~ Paul McCartney, in the documentary 'Now And Then - The Last Beatles Song'
And in a heartfelt moment that would shake the foundations of classic rock, Paul recalled: "This is the sound of John's voice. There it was, John's voice, crystal clear. It was quite emotional."
For a more in-depth look at how this was masterfully put together and the creative voices and hands involved, check out this short film:

 
LOOK: Best counties to raise a family in South Dakota
Stacker
compiled a list of the best counties to raise a family in South Dakota.
Gallery Credit: Stacker
More From KYBB-FM / B102.7