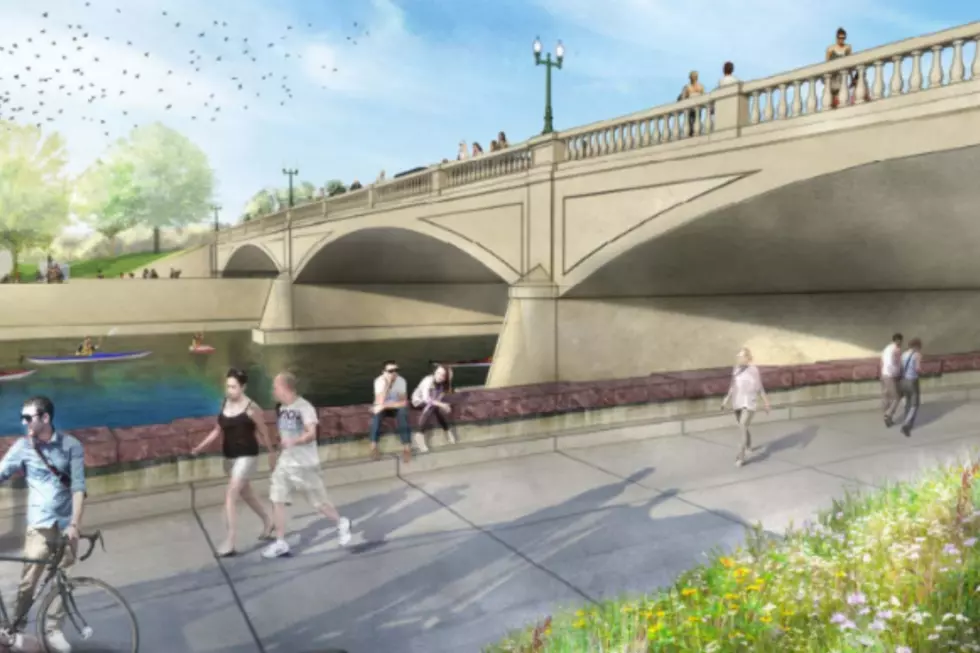 One of Sioux Falls Oldest Bridges Is Getting a Makeover Next Year
KSFY TV (with permission)
A well known Sioux Falls landmark will look a little different by this time next year.
The greatest and most costly concrete bridge in South Dakota is about to get a facelift.
KSFY TV is reporting that starting in the spring of 2020, the well-traveled, historic 8th Street Bridge in downtown Sioux Falls is scheduled for a much-needed rehabilitation project to update the structure that has spanned the Big Sioux River for more than a century.
The 8th Street bridge can boast being one of the first bridges ever constructed to cover the Big Sioux River in Sioux Falls.
The bridge was originally constructed in 1912, making it 105 years old. And as KSFY reports, the 8th Street Bridge has seen its fair share of wear and tear throughout the years. But according to Sioux Falls Civil Engineer, Dena Knutson, "The bridge is still safe. It just needs some maintenance."
And maintenance it will get, starting next spring. Two other maintenance projects have been performed on the bridge in the past. This time around, the city plans to give the 8th Street Bridge a little TLC.
Knutson told KSFY, "most of the structure will remain in place during the 2020 rehabilitation process. Construction crews plan to do a granular fill in it instead of all concrete so that will be removed, then they will do procedures to remove any old concrete underneath the arches."
The new railings planned for the bridge will have the same look, they'll just be a little bit taller to keep with standards. The side panels will also be removed, and new ones will be placed that look exactly the same.
One thing that is definitely changing during the latest rehabilitation project is the price tag.
Back in 1912, it cost only $40,000 to construct the bridge. This new facelift is just a skosh more, according to KSFY, the 2020 construction project will run between $5 million to $6 million.
If all goes as planned, the project should be completed by next fall.
Source: KSFY TV
More From KYBB-FM / B102.7