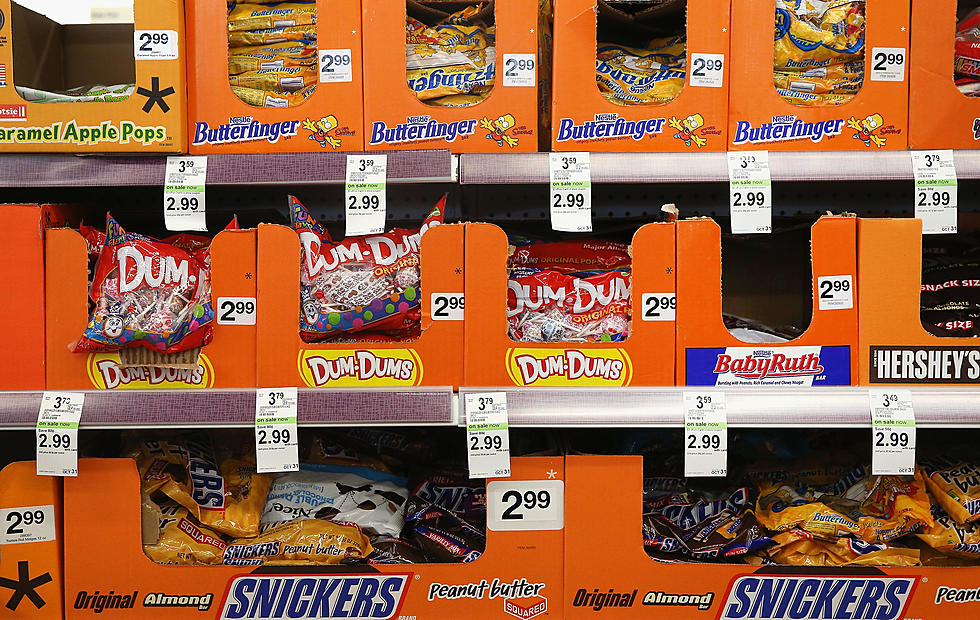 Most Popular Halloween Candy by Decade
Scott Olson/Getty Images
With Halloween fast approaching, it's time to stock up on candy. We are not only handing out candy on Halloween night but also Saturday night in our church parking lot.
Each year, Peace Lutheran Church holds it's Trunk or Treat event. Members hand out candy from the trunks of their cars in the church parking lot. The kids in the community come by the dozens.
So we went to a big store to get three bags of different candy. My wife and I got into a discussion about what we thought kids like.
We were thinking they would like what we liked when we were young. But times have changed, and so has candy over the years.
I did some research and found the results quite interesting. Trick-or-treating has been around since the 1920s, candy trends have changed with time.
Here are the most popular candies from every spook-tacular decade:
Favorite Halloween Candy by Decade
Source: Radio Online, The Daily Meal
More From KYBB-FM / B102.7