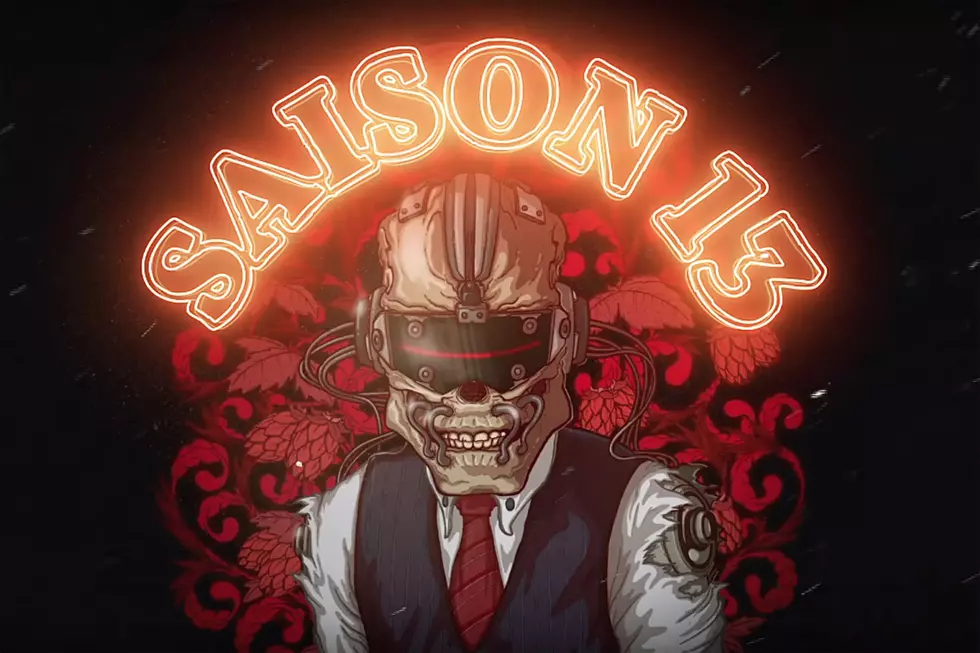 Megadeth Introduce New Saison 13 Beer
YouTube
Megadeth announced that their new branded beer, Saison 13, is now on sale in Canada and will soon be available in the U.S.
The 6.1 percent ABV drink follows the launch of the A Tout le Monde beer in 2016. Like the original, it's a collaboration between band leader Dave Mustaine and Unibroue brewmaster Jerry Vietz.
"Saison 13, with its pale amber color and its red-orange hues, is brewed with 13 carefully selected ingredients," Unibroue said in a statement. "This delicious saison offers the perfect combination of malt, fruity and spices punctuated by the fresh hops taste."
You can watch a trailer for the launch below.
Discussing what he looks for in a beer at the time A Tout le Monde was released, Mustaine told Kilpop (via Blabbermouth), "I'm kind of spoiled … because we use the yeast only one time. Most beer makers, they'll reuse the yeast over and over again. And most batches will be anywhere from the first one to seven batches that they'll use that same yeast. And for us, it's very high quality, it's very crisp."
He added that they "make sure that the date that when it's finished distilling to when it's packaged to when it's put into the marketplace, there's a timeline for that. Nothing is rushed. It's not about getting it out there and making mass production of this liquid."
Mustaine announced he'd been diagnosed with throat cancer in June, forcing the cancellation of Megadeth's 2019 tour schedule with the exception of their Megacruise in October. Bassist David Ellefson later said the band was "optimistic" about the situation as they continued work on a new album.
"It's at a place where it's certainly, I don't think, beyond a point of repair," Ellefson reported. "So I think it's good, and that's why I think shutting down right now, at least the touring side of it, is good, because I think if we tried to continue to go out and force Dave to sing and perform, that may not have such a good outcome. … The best thing we can do for him, certainly as a singer and as a member of our group, but also as a human … let's just shut down. Let's take the pressure off of him."
More information on Saison 13 can be found at its website.
See More Rock Star Beer, Wine and Liquor Brands
More From KYBB-FM / B102.7