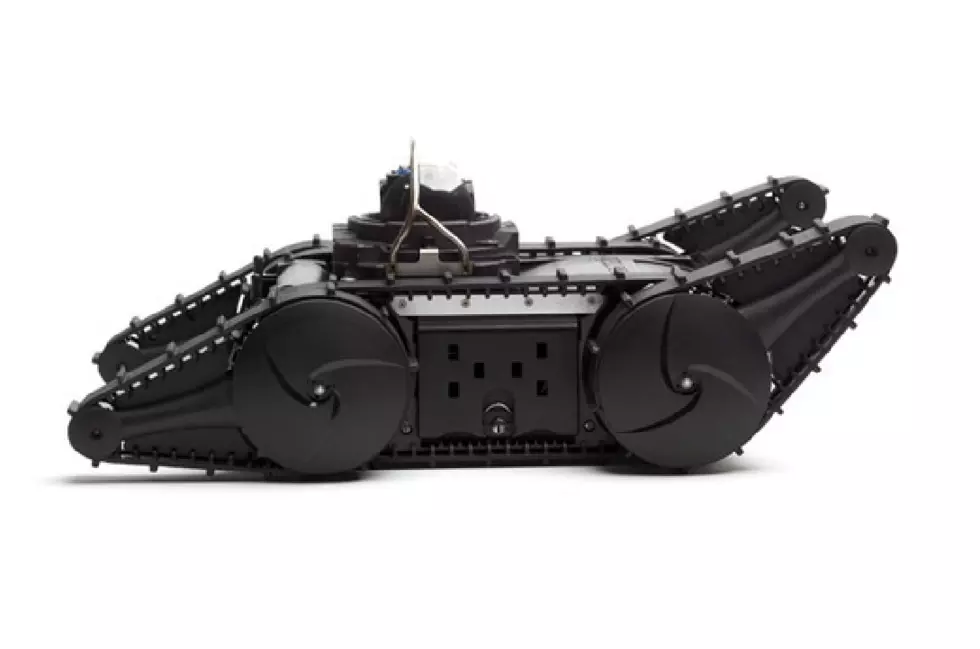 Mechanical Means to Bring Sioux Falls Man to Justice
S.D. Attorney General
Safety and ingenuity teamed together to help catch a dangerous criminal on Thursday. South Dakota's top prosecutor details the robot effect in the case.
As 35-year old Chaz VanOrman of Sioux Falls led police on a high-speed pursuit from Larchwood, Iowa into Sioux Falls on August 3, police learned quickly this suspect wasn't fooling around. Crashing his stolen pickup into a Lyon County Deputy's cruiser and later fleeing on foot in a wooded area near Rice Street and Bahnson Avenue were just the beginning of the desperation.
Another vehicle theft led police to a Lake County location where it was believed where VanOrman was hunkered down. Enter the robot.
Attorney General Marty Jackley detailed in a press release that the robot was offered by the Minnehaha County Sheriff's Office, Sioux Falls Police Department and the Division of Criminal Investigation as all three agencies saw the benefits in such a device. By using an object to "better understand the layout of the exterior of the residence by driving around it, law enforcement was allowed to evaluate the structure from a safe location."
This contraption has cameras, microphones and lighting to give officers eyes and ears into the structure while preserving humans from harm. It's also important to note that the robot's camera gave enough information to officers outside to allow a safe entry and VanOrman's eventual arrest without incident.
"This operation demonstrates why we are so fortunate in South Dakota to have local government and legislative support to provide our officers with the state-of-the-art-equipment to protect them and their communities," said Jackley.
More From KYBB-FM / B102.7