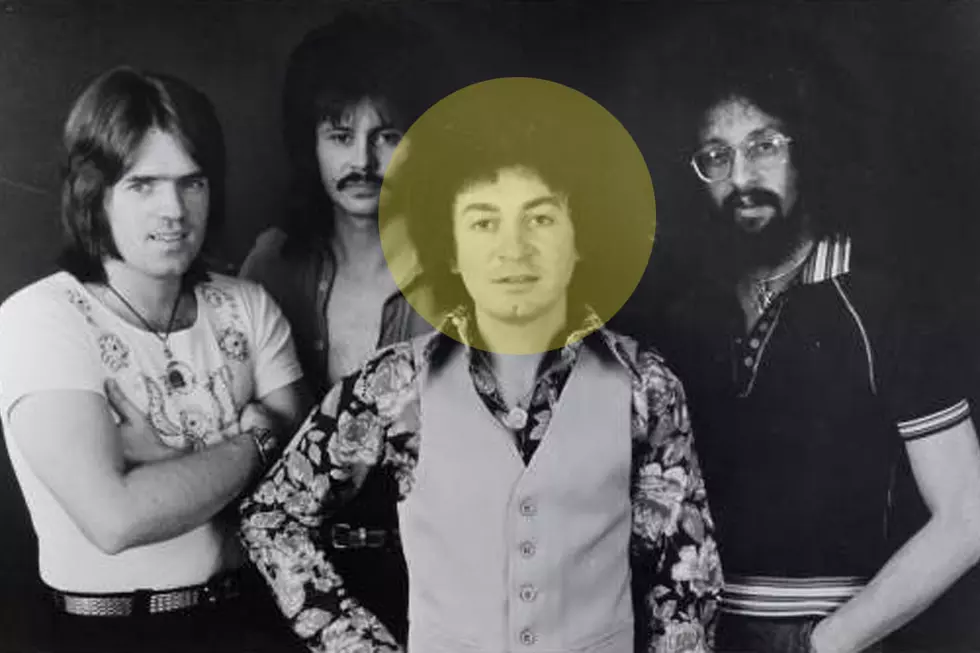 Jerry Corbetta, Lead Singer for Sugarloaf, Dies
Claridge Records
Jerry Corbetta of Sugarloaf, best known for their 1970 smash, "Green-Eyed Lady," died on Sept. 16 in Denver. He was 68.
He'd been diagnosed with Pick's disease, which slowly destroys the nerve cells in the brain similarly to Alzheimer's disease. The condition forced him into retirement upon diagnosis in 2009.
Originally a drummer, where he gained fame around Denver as a child, he switched to keyboards in his teen years, serving in a couple of bands with guitarist Bob Webber, one of which became the Moonrakers and cut four singles in the mid-'60s. The second, Chocolate Hair, featured Corbetta, Webber and another ex-Moonraker, bassist Bob Raymond. They eventually picked up drummer Bob MacVittie and got signed to Liberty Records.
But before their debut could be released, the label requested the band change their name due to the potential for "Chocolate Hair" to be seen as racially insensitive. They decided to honor their Colorado roots and name themselves after Sugarloaf Mountain, which is near Boulder, Colo.
1970's Sugarloaf was an instant hit, rising to No. 24 on the strength of "Green-Eyed Lady," a seven-minute song that fit in perfectly with the psychedelic heavy blues of the day. It was edited a number of times for the purposes of radio airplay, and wound up reaching No. 3 on the Billboard singles chart.
Despite a pair of minor hits in "Tongue in Cheek" and "Mother Nature's Wine" from their second effort, 1971's Spaceship Earth, they were unable to build upon their momentum. This coincided with Liberty virtually being shut down by their parent company, Transamerica. Sugarloaf signed with Brut, where there tenure lasted only one album, 1973's I Got a Song, before that label folded, too.
After being turned down by CBS, they mocked the music industry in "Don't Call Us, We'll Call You," which their manager, Frank Slay, released on his own label, Claridge. it gave Sugarloaf a second major hit, peaking at No. 9. They added the single to I Got a Song and re-released it under the name of the song in 1975.
Webber and Raymond left later that year, and Corbetta carried on with Sugarloaf until 1978. He then joined Frankie Valli and the Four Seasons for a few years in early '80s, and continued to work on the oldies circuit, particularly with the Classic Rock All-Stars and an occasional Sugarloaf reunion.
Rockers We've Lost in 2016
More From KYBB-FM / B102.7