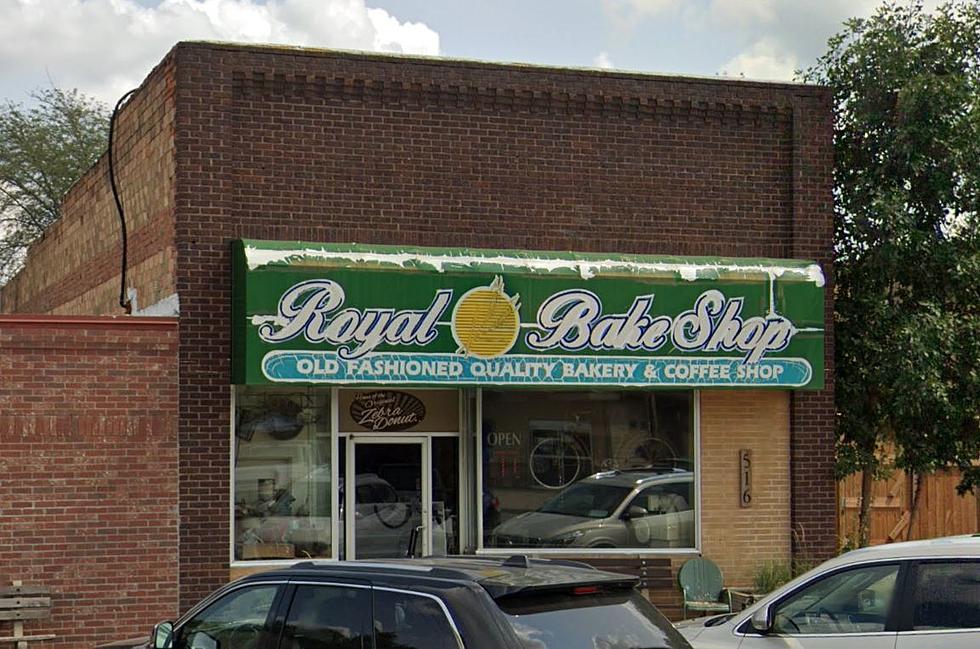 Find South Dakota's Best Donuts a Few Miles South of Sioux Falls
Royal Bake Shop, Centerville, South Dakota. (Google Maps)
Of all the delicious donuts in the world, these are perhaps the best donuts of all, and they are found at a bakery in this small South Dakota town.
Many mornings you will see people line up early in the morning to get some famous Zebra Donuts at the Royal Bake Shop 516 Broadway St, Centerville, South Dakota.
For more than 70 years the bakery in Centerville, South Dakota has been cooking up its iconic Zebra Donuts.
If you are thinking about making the dive and picking up some of these wonderful pastries you might wanna call ahead and place an order.
Just a note that they do close for the months of January and February but open again in March. It's another thing to look forward to in Spring!
Here's what some folks have posted on Google Reviews...
Sarah Cherntinski: Always great! Order ahead if you want a lot because they go fast so don't think you can get a dozen zebras without that order ahead. They go so fast and very early.
Matthew Foster: This place is the platonic ideal of an old-school doughnut shop, and a visit here is, without question, worth the detour off of I-90 or I-29. These are real doughnuts made by real bakers who clearly have a lot of respect for both their product and their customers.
Robert Beringer: We celebrate all milestones with these donuts. Birthdays it's the giant Zebra, so amazing. These donuts are worth the trip.
Jessica: Absolutely the best donuts around. Our family's favorites are Zebras, Maple filled, glazed twists, sugar, and chocolate cake donuts. Even just the plain cake donut is really good!
Here are the best ice cream shops and stands in Sioux Falls (in no particular order).
I scream, you scream, we all scream for: ICE CREAM! When the snow in Sioux Falls starts to melt, folks start thinking about enjoying something frozen instead of getting stuck in something frozen.
Yes, Sioux Falls does actually get hot. So we dug into the research to find the best places in
Sioux Falls
to get some good, quality, amazing, ice creamy treats.
From Frybread to Pheasants - Here are South Dakota's Official State Things
Every state in our nation has chosen things that represent the state in one way or another to be official state things. Like a flower, or animal.
South Dakota
is no different.
The Mount Rushmore has a state flower. But did you know we also have a state tree and a state fish? Yes, we even have a state code.
More From KYBB-FM / B102.7