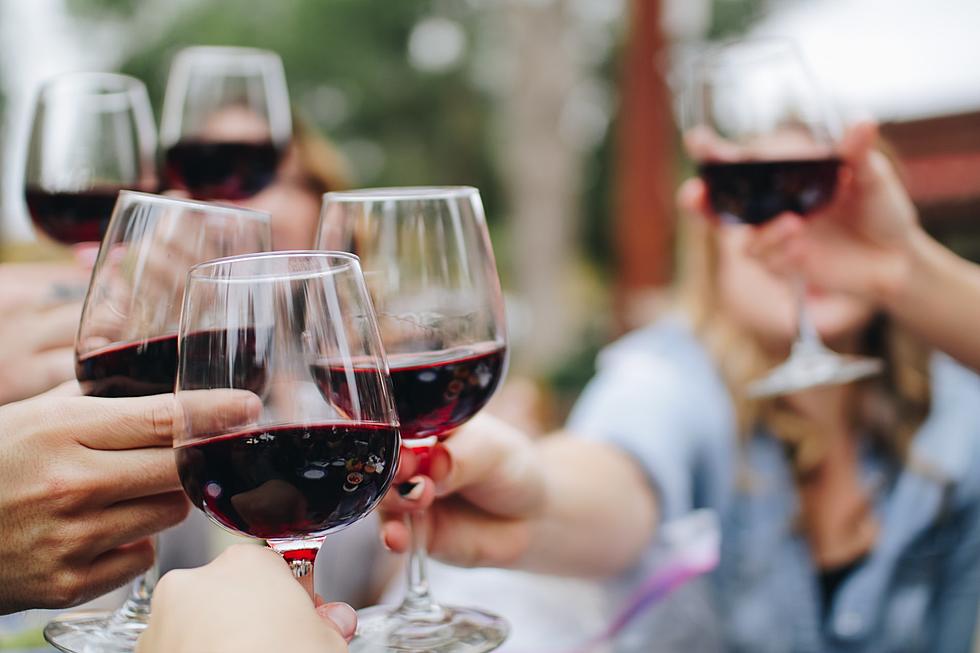 How Much Wine Do We Drink in South Dakota, Iowa, and Minnesota?
Kelsey Knight via Unsplash
It seems like more and more when we're looking for a nice beverage to enjoy with dinner or a night out with friends wine seems to be an increasingly popular option.
At last count there were some 3,000 vineyards across the country, contributing to a nearly $6 billion dollar industry.
So where is the majority of the 1 billion gallons of wine served up in the U.S. each year get consumed?
VinePair crushed the numbers and found that the Northeast and Atlantic Seaboard led the way, with tiny New Hampshire leading the way with .84 gallons consumed per capita each year, nearly eight times more than the state that consumes the least (West Virginia - .11 gallons per capita)
STATES THAT DRINK THE MOST WINE PER CAPITA
New Hampshire
Delaware
Vermont
California
Massachusetts
New Jersey
Connecticut
Hawaii
Nevada
Florida
The top state for wine consumption per capita isn't even a state.
Washington D.C. is the only place in America where they down more than a gallon (1.1) of wine annually.
As for the states that imbibed the least, South Dakota (.22 gallons per capita) and Iowa (.23 gallons per capita) are in the top ten.
STATES THAT DRINK THE LEAST WINE PER CAPITA
West Virginia
Kansas
Oklahoma
Utah
Nebraska
Mississippi
Iowa
Kentucky
South Carolina
So where do wine drinkers in Minnesota land on the list?
The North Star State consumes .44 gallons per capita, which is slightly above the national average, at 23rd overall.
What Are the Signature Drinks From Every State?
LOOK: Here are copycat recipes from 20 of the most popular fast food restaurants in America
KEEP READING: 3-ingredient recipes you can make right now
[newletter]
More From KYBB-FM / B102.7