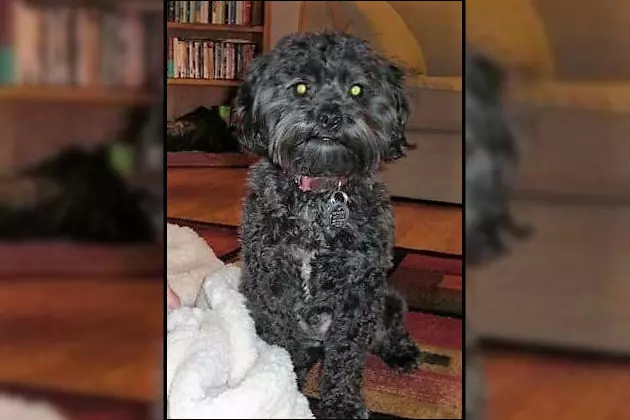 Harrisburg Family Looking for Help in Finding Lost Dog
Traci Boyle (Used with Permission)
The Boyle family is looking for a little help from the Sioux Empire after their dog Cash went missing.
According to Traci Boyle Cash was last seen on 272nd Street between Cliff and Southeastern Avenue. He has also been spotted in the Legendary Estates.
Cash apparently ran into the cornfield behind their home on 271st and Southeastern Avenue on Saturday night (August 6) and didn't return.
The family is concerned because Cash is blind in his right eye and does not see well.
Cash is described as a 20 lb black shih tzu/poodle mix wearing a blue collar.
If you have seen Cash, please contact us here at the station and we will get your information to the Boyle family. You can also contact Traci directly at traci.l.boyle@gmail.com.
More From KYBB-FM / B102.7