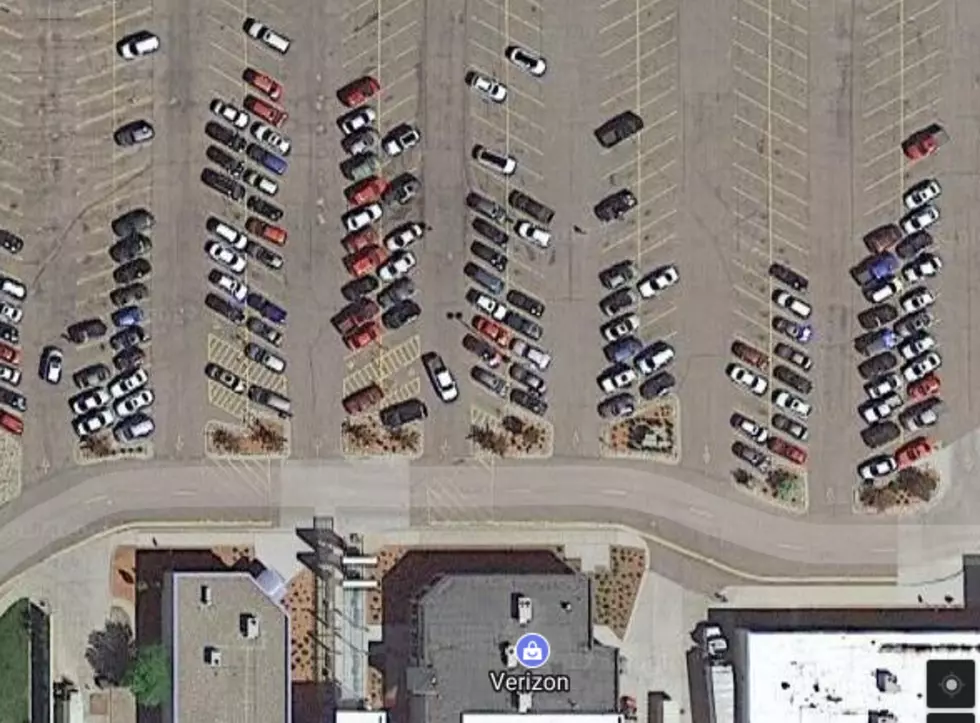 Google Maps to Help You Find Parking in Crowded Lots. Nice!
Google Maps
This could be a game-changer when it comes to finding a parking space at the mall. Google Map's latest update includes a "find parking" icon that will guide you to any available parking space in the the area.
This will be especially helpful for my little brother who is notorious for "I-don't-care-how-long-it-takes-because-we're-getting-close-to-the-entrance, so-there!" technique.
However, finding a spot using the new technology isn't available yet in Sioux Falls, so we'll have to wait a bit. Google said it's only available (so far) in larger cities, including Minneapolis, so we can use it to find parking at the Mall of America for those back-to-school sales.
When it is available in your location, an icon will appear at the bottom of Google maps that inform you about the parking situation.
Also, it's not available for iOS platforms yet - just Android. I hope they're working on it?
And this part goes without saying that if you're driving, don't use the app while in motion. Let the passenger, or your tech-savy teen guide you in with their device while you keep your eyes safely on the road.
Check out this Google post for a lit of available cities and updates.
---
More From KYBB-FM / B102.7