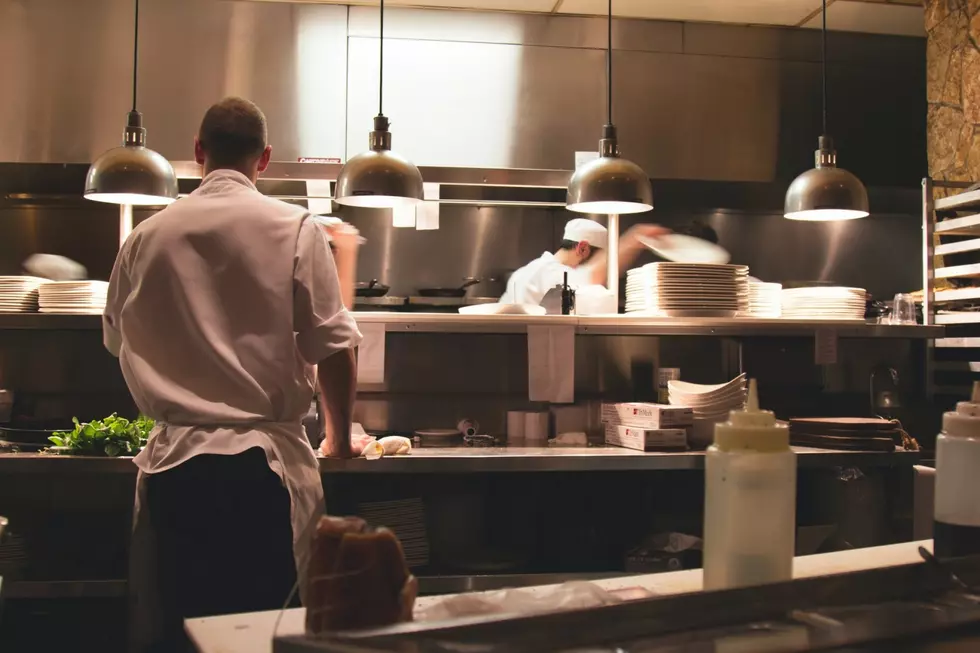 Get Ready for Downtown Sioux Falls Restaurant Week
Michael Browning via Unsplash
If you're looking for some delicious food to enjoy on a beautiful spring day, you're in luck on both fronts as Downtown Sioux Falls kicks off  2023 Sioux Falls Restaurant Week this week.
From April 7-15, 17 different downtown eating establishments will be celebrating the local food scene as they collaborate with locally sourced items from area farmers.
A few of the restaurants are still putting the final touches on their menu items for this year's event, but here's what we know will be served up:
Bread & Circus Sandwich Kitchen
Bibimbap
A traditional Korean rice bowl with Bulgogi Beef, Kimchi, Pickled Shiitake Mushrooms, Sunny Egg, Tofu, Arugula, Bean Sprouts, Gochujang Sauce, sesame seeds, and an egg.
'Brosia Bowl
Thai Peanut Penne
A penne pasta tossed in homemade Thai peanut sauce, red and green bell peppers, red onions, broccoli, and topped with fresh ginger and cilantro. It will be served with homemade bread from a recipe created by a local farmer in Brookings at Good Roots Farm & Gardens.
Chef Lance's on Phillips
Steak and Mushroom Risotto
6 oz Grilled Beef Tenderloin with a local Mushroom and Herb Risotto.
CH Patisserie
Nutella Molten Chocolate Cake
With Vanilla Bean Sauce, Nutella Crunch, and Chocolate Emulsion.
CRAVE American Kitchen & Sushi Bar
TBA
DaDa Gastropub
Molotes
A corn masa dough filled with fresh ingredients and then fried. Ingredients include plantain, mole, crema, queso fresco, and locally sourced ingredients from Dakota Mushrooms and Microgreens.
Josiah's Coffeehouse, Cafe & Bakery
TBA
Maribella Ristorante
Burrata Fritta
Roasted mushroom & prosciutto risotto lightly fried and served with a lemon garlic aioli and Sangiovese balsamic reduction. Featuring locally sourced micro arugula from Dakota Mushrooms and Microgreens.
M.B. Haskett Delicatessen
Kovbasa
Ukranian-style garlic sausage. Our Kovbasa is made in-house using Berrybrook Farms pasture-raised pork, and served with house-made sauerkraut and grainy mustard.
Minerva's Restaurant
Modern Quenelle Dessert
Chocolate Panna Cotta Quenelles, Stensland Freeze Dried Ice cream, Rose Water Molecular Caviar, Pocky, Chocolate Spray Paint, Flowers.
Parker's Bistro
Birria
A marinated meat dish traditionally from Jalisco but the chef is presenting his own personal adaptation based on the flavors in Oaxaca. Ingredients include Wagyu beef and fresh mushrooms sourced from Dakota Mushrooms and Microgreens
Pizza Cheeks
House red sauce, ground beef, bacon, cheddar and mozzarella, bread and butter pickles, and onions.
R Wine Bar & Kitchen
Torta di Nocciole
Hazelnut cake topped with Nutella whipped cream spread.
Wiley's
Baja Fish Tacos
Made with locally sourced Tortillas Hernandez corn tortillas, with made-to-order freshly battered cod or shrimp, crisp chopped cabbage, and radish with Baja cream sauce, served with housemade salsa, fried corn tortilla chips, housemaid queso, and cut lime.
Having trouble deciding which dishes to try?
Downtown Sioux Falls is making it easier by asking you a series of questions about your dining preferences.
Check Out This 1962 Listing of Sioux Falls Bars and Restaurants - Do You Remember Any?
Check out this collection of
Sioux Falls
bars and restaurants. We have Giovanni's Steak House, The Rainbow Bar, Harry's Hamburgers, Eagle Bar and Lounge, Pancake House, Nickel Plate, and more. Do you remember any of them? Or how long any lasted?
Sioux Falls' Most Underrated Restaurants
Top 14 Restaurants That Should Come Back to Sioux Falls
Some friends and I were getting together for dinner and we were trying to decide where to go. That's when we started reminiscing about our favorite Sioux Falls restaurants that have come and gone. Here's a list of 14 restaurants I want to come back to Sioux Falls. What restaurants were your favorites that are no longer in Sioux Falls?
More From KYBB-FM / B102.7