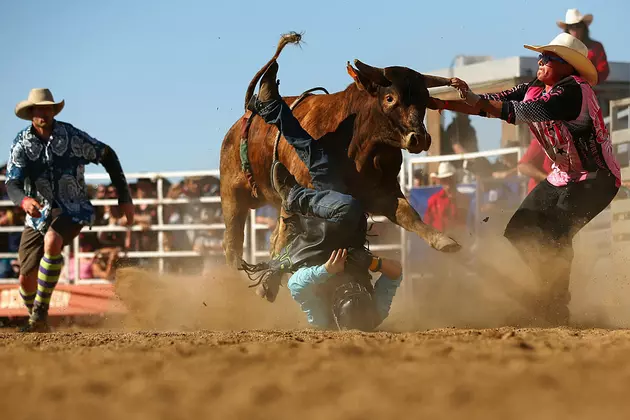 Bull on the Loose in South Dakota
Mark Kolbe, Getty Images
It took a couple of cowboys from a rodeo competition, each armed with a lasso, to catch an escaped bull that was running wild in a South Dakota city.
According to KOTA TV, the bull got loose Sunday when the owner was loading him into a trailer at the Central States Fairgrounds in Rapid City. The bull bolted along a bike path, through Memorial Park and Rapid Creek, and stopped at the Executive Golf Course.
Police summoned some cowboys from the Sutton Ranch Rodeo competition at the civic center and they were able to rope the bull and get him back to the trailer.
The bull weighed roughly 800 pounds and was considered dangerous, especially in a residential area. The public can now rest easy thanks to the cowboys.
---
More From KYBB-FM / B102.7