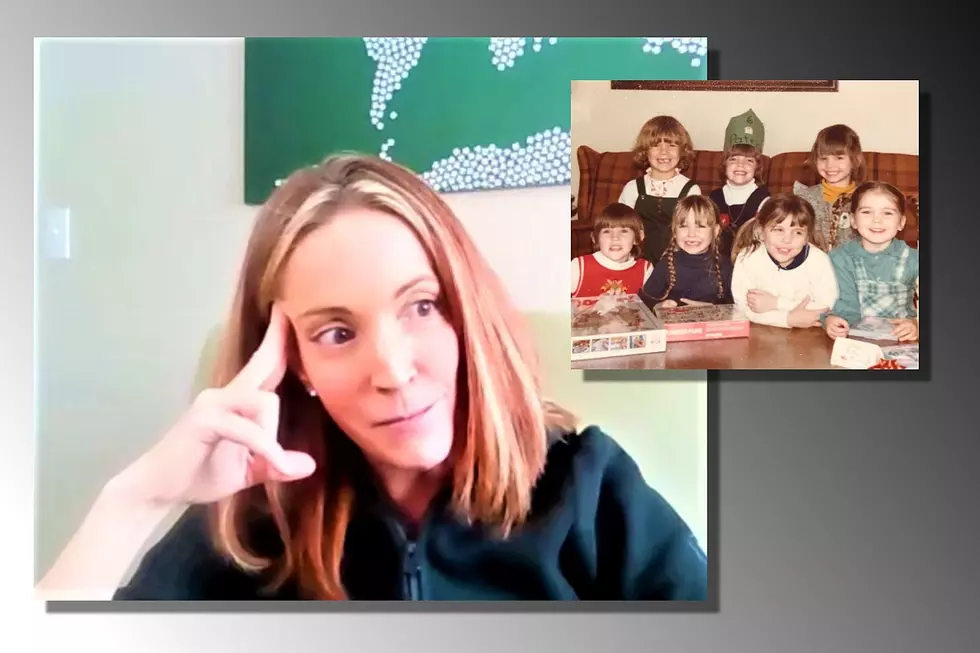 Family Friend Shares First-Hand Account of the Most Notorious Murder Ever in Rochester, Minnesota
Patti Price
It's been 33 years since 16-year-old David Brom took the lives of almost his entire family, shocking those close to the Brom family and everyone in Rochester, Minnesota.
In a minute we're going to hear from a close friend of then 14-year-old Diane Brom. It is less a story of David Brom than it is a story of how childhood trauma can change your life forever.  Her story hasn't been heard by Rochester Police, Olmsted County Sheriff's Office, local media, social media, and not national media. It is her first time speaking up.
But first, for those that don't know anything about this tragic time in Rochester, Minnesota...from a KROC NEWS story from 2019 on the 30th anniversary of his sentencing.
Rochester teenager David Brom was sentenced (October 16, 1989) to three consecutive life terms in prison...for four counts of first-degree murder for the axe murders of Bernard and Paulette Brom, along with 14-year-old Diane and 9-year-old Ricky Brom in the early hours of February 18th, 1988. Read More: 30 Years Has Passed Since Murderer David Brom Was Sentenced.
Patti Price and Diane Brom were best friends from around 2-years-old. They were in the 8th grade together at Rochester's St. Pius where they shared a home-room with their desks pushed together with two other friends. The Saturday before the murders, Patti was at a sleepover at the Brom's. And Patti and Diane were skiing behind Diane's home in Northwest Rochester the night before she would lose Diane forever.
Click play to hear her story. Click HERE to download the automatically generated transcript.
It was after 8pm when a call came into the Price home. Patti and her dad were laying on their stomachs, studying Patti's math homework when her mom came into the room and said, "Patti...you're just going to die...I don't know how to tell you this...but Diane's dead."
"I viewed him the same as I did my own brothers. He was not a monster, he was a super nice kid. I spent many nights at their house, and the parents were nothing but kind."
The next day and years were not just hard, they were very hard. Parents didn't know about how to treat childhood trauma. It was the 80's, something bad happens, put it out of your mind and keep going. It wasn't malicious, it's just how it was. Mental health problems were highly stigmatized and so everyone just did the best they could.
And I ended up...going into kind of a tailspin of depression and...stopped eating. And my parents had no idea anything about mental health. And I ended up...by sophomore year of high school needing to be hospitalized for like four months for an eating disorder.
Patti is now a psychologist specializing in eating disorders and her experience informed that life choice, But that doesn't mean it's not hard when the anniversary comes around.
I mean, honest to God, 33 years later, this is, this is a tough time today is, um, you know, February 17th, February 18th. And this happens to be a year where those two dates fall on a Wednesday and Thursday, just like they did then...
I have NEVER been mad at him, and it was really hard to watch the news, and not be able to share what I knew.
She hasn't visited David Brom in prison, even though it is a bucket list item. Kind of "closing the circuit". But what keeps her away? Is there still a little fear there?
Yeah. I mean, there is a little fear of...what drives a kid to do that? And like, what help has he gotten since then? ...you know, he's still, at some level, the same kid, but...33 years in a lockdown high security prison...who knows what that can do to you.
Overall, Patti Price hopes people that've experienced childhood trauma, but are afraid to talk about it, will see this and know it's OK to ask for help, to click here and see all the mental health resources available and to contact one. It can be hard work, but it is worth it.
Totally. I say that all the time, you have to talk about something and cry about it until you're done talking and crying about it.
KEEP READING: Scroll to see what the big headlines were the year you were born
More From KYBB-FM / B102.7