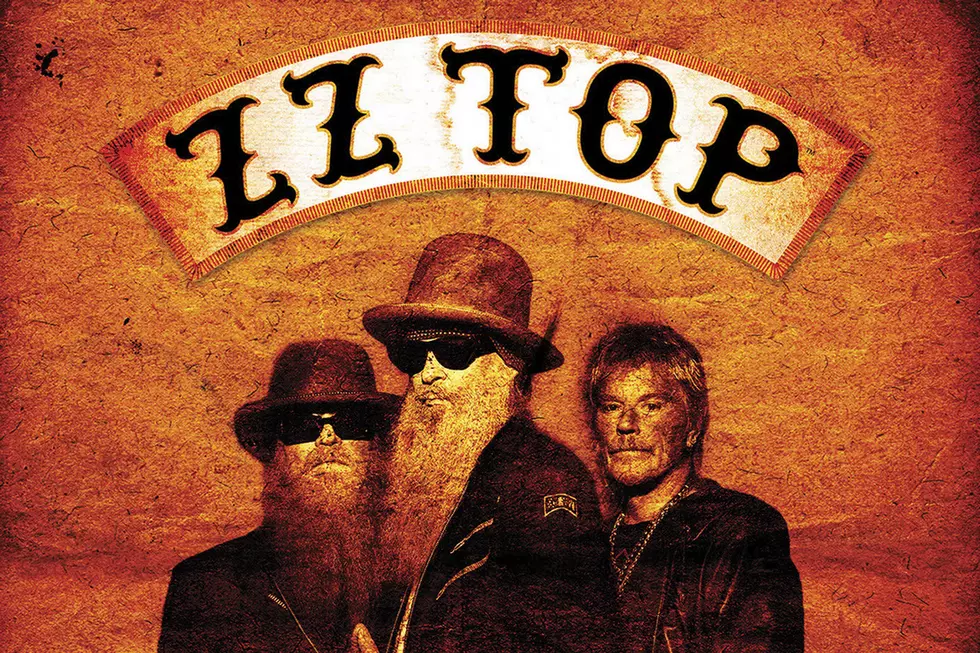 ZZ Top Documentary to Get Home Video Release
Eagle Rock
ZZ Top: That Little Ol' Band From Texas, a documentary screened in theaters this past summer, will be released on Blu-ray, DVD and digital video on Feb. 28.
The video adds 35 minutes of bonus footage to the movie, including the full performances of four songs -- "Shuffle In C / Fannie Mae," "La Grange," "Brown Sugar" and "Blue Jean Blues" -- that were shot at Gruene Hall for the film. Five other songs -- "Thunderbird," "Tush," "Beer Drinkers & Hell Raisers," "I'm Bad, I'm Nationwide" and "Manic Mechanic" -- were recorded between 1976 and 1981.
In addition to chronicling the 50-year history of ZZ Top with previously unseen footage and new interviews, the film includes conversations with Josh Homme and Billy Bob Thornton.
"I think even our most steadfast fans will find themselves surprised by what they learn about those men behind the beards and cheap sunglasses," guitarist Billy Gibbons said. "There we are, up there on the silver screen, and it's something we're delighted to share with fans of all stripes."
Among the revelations found in the movie was how, during the sessions for the band's debut album, Gibbons obtained his signature sound by recording a second guitar track that made the music sound fuller. Producer and manager Bill Ham was against the idea of overdubs, so studio owner Robin Brians sent Ham out to pick up ribs from a place 25 miles away, during which time Gibbons recorded his part without Ham's knowledge.
You can pre-order ZZ Top: That Little Ol' Band From Texas at Eagle Rock's website, where they have the video bundled with such items as a poster signed by all three members, hat, T-shirt, ashtray, cigar cutter and playing cards.
See ZZ Top in the Top 25 Southern Rock Albums
https://youtu.be/SgGS2Y6oEvc
More From KYBB-FM / B102.7