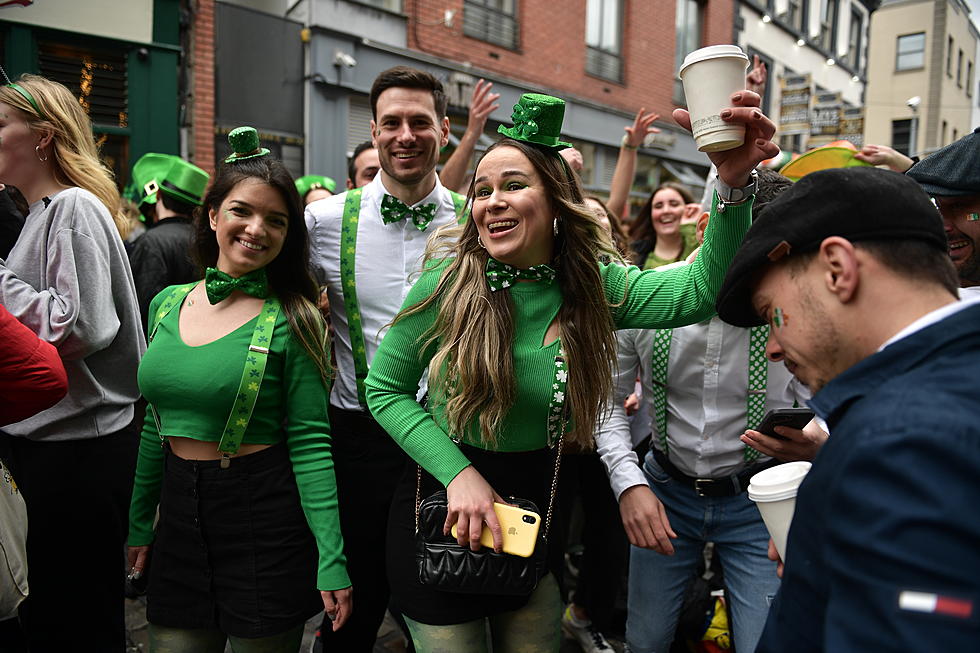 World's Shortest St. Patrick's Day Parade is Held in Minnesota
Charles McQuillan, Getty Images
Happy St. Patrick's Day! There are lots of ways to celebrate today but of course, the most prominent ways to celebrate in Minnesota (and across the US) include drinking, eating corned beef and cabbage, and attending parades. While parades can sometimes be pretty long, there's one in Minnesota that's been dubbed the world's shortest St. Patrick's Day parade.
Around here, in Rochester, we don't have a parade but we do have plenty of spots to hit up to celebrate today. And we've got the Rochester Caledonian Pipe Band bar hopping already playing music throughout the day.
In the Twin Cities, they have a huge St. Patrick's Day parade every year. Someone I went to grade school with is very Irish and she would skip school to go be in the parade. It's a big deal in their family!
World's Shortest St. Patrick's Day Parade
But up in Bemidji, they don't bother with long parades. No, no. They have what's been named the world's shortest St. Paddy's Day parade every year. According to the Bemidji Area Chamber of Commerce, the parade is a whole 78 paces. It's basically an excuse to bar-hop. The parade starts at Brigid's Pub and ends at Keg N' Cork.
It's hilarious! They also strongly encourage everyone to dress up and participate in the parade and pets are invited as well. I doubt they're allowed in the bars but they can participate in the parade. Today's parade kicks off at 5:30 tonight.
Unbelievable $12 Million Iowa Home Has It's Own Irish Pub Inside
This $12 million dollar Iowa home is being called "one of the most unique, amazing properties to ever be offered and Light Years beyond ordinary". It's incredible!
More From KYBB-FM / B102.7